My name is Esther Choi, I am the chef and owner of several restaurants in NYC. Two locations of Mokbar, a modern casual korean eatery, inside chelsea market and across from Barclays center in Brooklyn. We are opening our third location in Midtown very soon. I also have a cocktail bar, Ms.Yoo, located in the Lower East Side.
I learned to cook from my grandmother- my cooking is inspired by her old-age techniques with a combination of modern American culture. Since opening my first restaurant in 2014 at 28 years old, I have been hailed as 'new rising chef' by Food Republic in 2015 and was named a "Zagat 30 under 30" culinary rockstar. Mokbar was also acclaimed as the Village Voice's 2014 "best new restaurant" and awarded "best kimchi" in 2015 by EpochTimes.
Since then, I have been a frequent judge several TV shows on The Food Network, and hosted a series of shows on Eater, and working on a few more shows to come!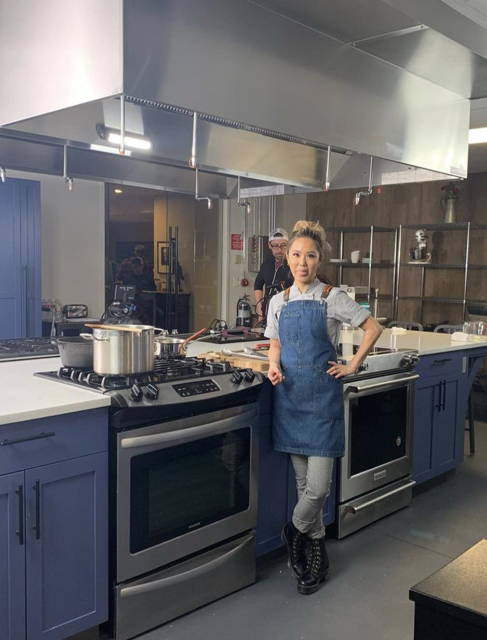 How would you describe your personal style & what piece of jewelry could you live in all day?
I like to say my style is eclectic and fluid. I definitely love comfort as I am on my feet constantly on the go, but also love to get fully dolled up. During the day I am in full on chef/hustle mode, and at night i'll get dressed up nice to host my guests at my cocktail bar Ms. Yoo.
I LOVE necklaces and earrings, as I feel i can wear it freely while cooking. I love a nice bold statement necklace (even chokers!). I am a strict GOLD jewelry gal.
Where do you draw inspiration from?
My inspiration definitely comes from the culture I live in. In NYC, you see so many inspirations all around you. From the history, social customs to the languages we speak, geography and arts- I am constantly inspired by my environment.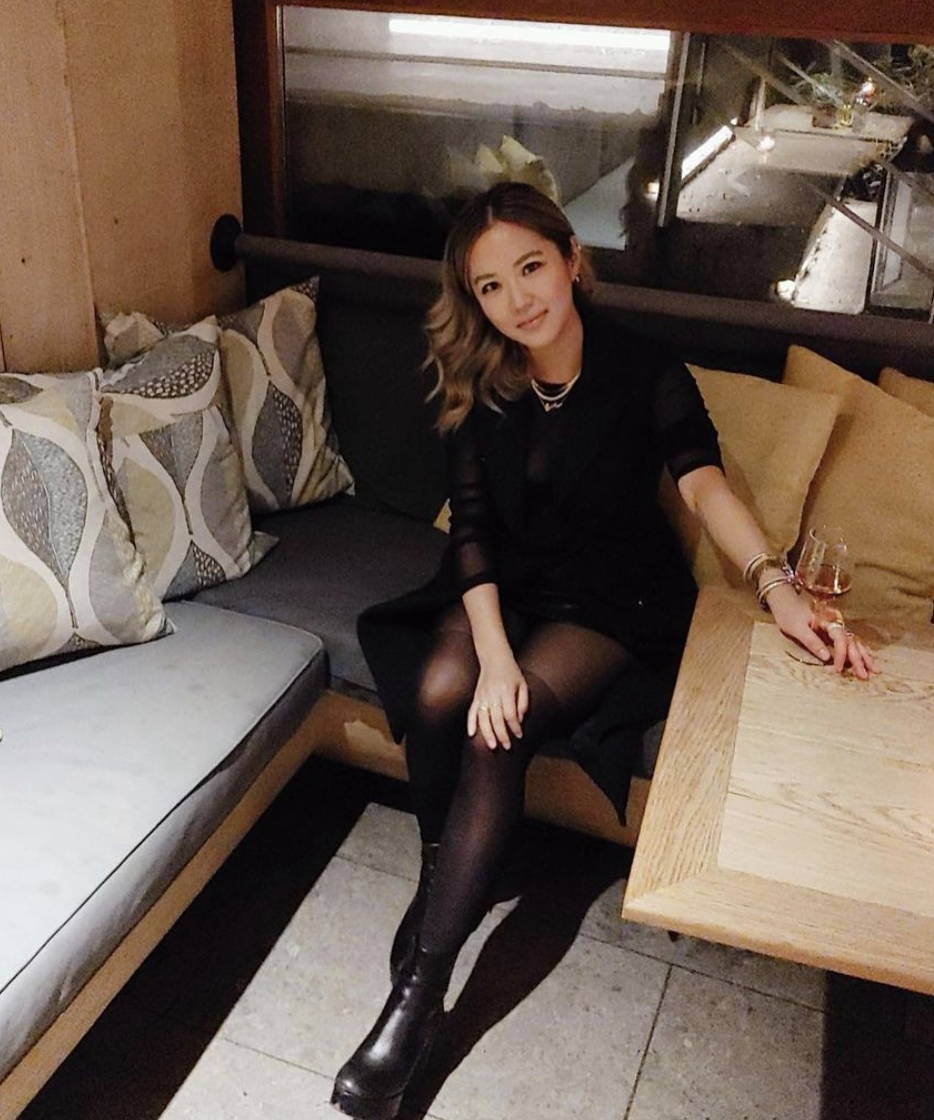 What is your current state of mind?
I have this expression I always use. Entrepreneurship is a state of mind, a lifelong journey. Happiness is also a state of mind, finding the silver lining in any situation is very important to me. That comes with being intentional about finding balance in life.
What books are you reading?
I read a ton of cookbooks and have a very intense collection of them. My friend in the industry always send me their books, 'Lemongrass and lime' by my good friend Leah Cohen is my current favorite.
I love to unwind with a self-care routine. That includes a 14-step skincare routine, cbd oil drops, non-caffeinated herbal tea (current obsessed: Korean omija tea), turning a record on, and some mild creative brainstorming & writing.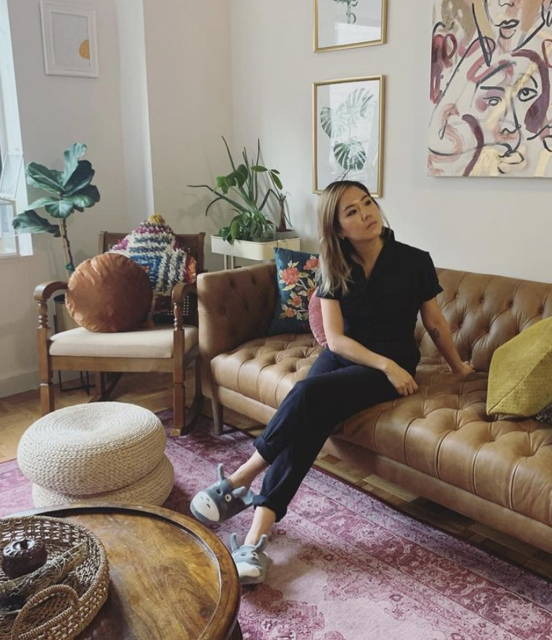 What's your current favorite song?
Love my KPOP r&b. 'Syndrome' by CIKI , 'First sight' by Heize, 'D (half moon)' by Dean, Gaeko
What is your most treasured possession?
My knife bag with over 30 knives which each and everyone has a special meaning. Custom hand-made knives, gifts from specific mentors and chefs, engraved ones.. Etc. Also has all my kitchen tools, and an insane spoon collection that I adore.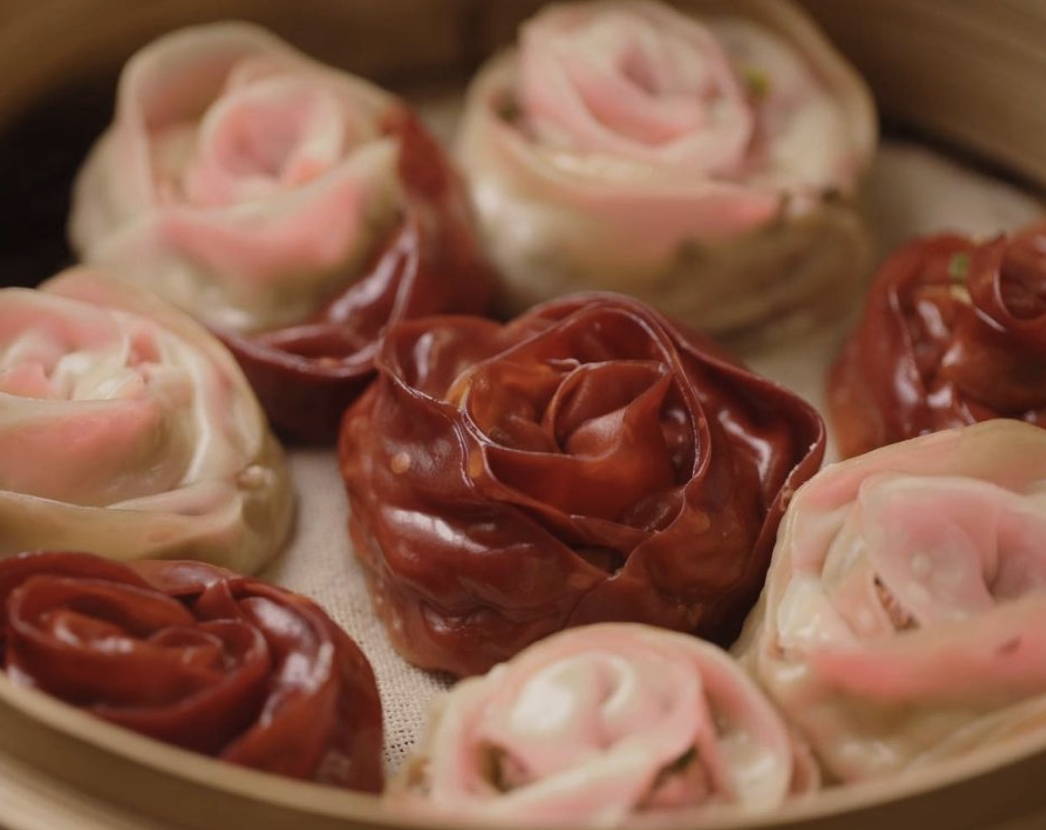 What or who is the greatest love of your life?
It will always and forever be food.
Love > Fear
I lived by this my entire life and will continue to forever.