We recently sat down (virtually) with Laguna Beach native
and Founder of minnow, Morgan Smith!
TELL US ABOUT YOURSELF & MINNOW!
I'm a wife, mom to three Theo (6), Georgia (4) and Julian (16 months) and founder of minnow. minnow is a children's swim + resort label I started in my hometown of Laguna Beach, CA. I recently swapped coasts, and am now living with my family in Charleston, SC.
My background is in premium product marketing, I worked in NY after college and also in Los Angeles - primarily in the fashion world. I knew I eventually wanted to do my own thing, so when I entered motherhood and had this new little muse, a fresh source of inspiration - the idea came! The desire to have a flexible work scenario so that I could be home with my son more also played into me taking the leap to start minnow.
WHAT PIECE OF JEWELRY COULD YOU LIVE IN ALL DAY?

I love to look put together, but still effortless. I love subtle, feminine, dainty and timeless pieces that can be worn daily like my Reese Pearl Huggies.
WHERE DO YOU DRAW INSPIRATION FROM?

Travel, I feel most alive when out in the world exploring a new place.
WHAT IS YOUR MOST TREASURED POSSESSION?

Outside my family, probably my passport :)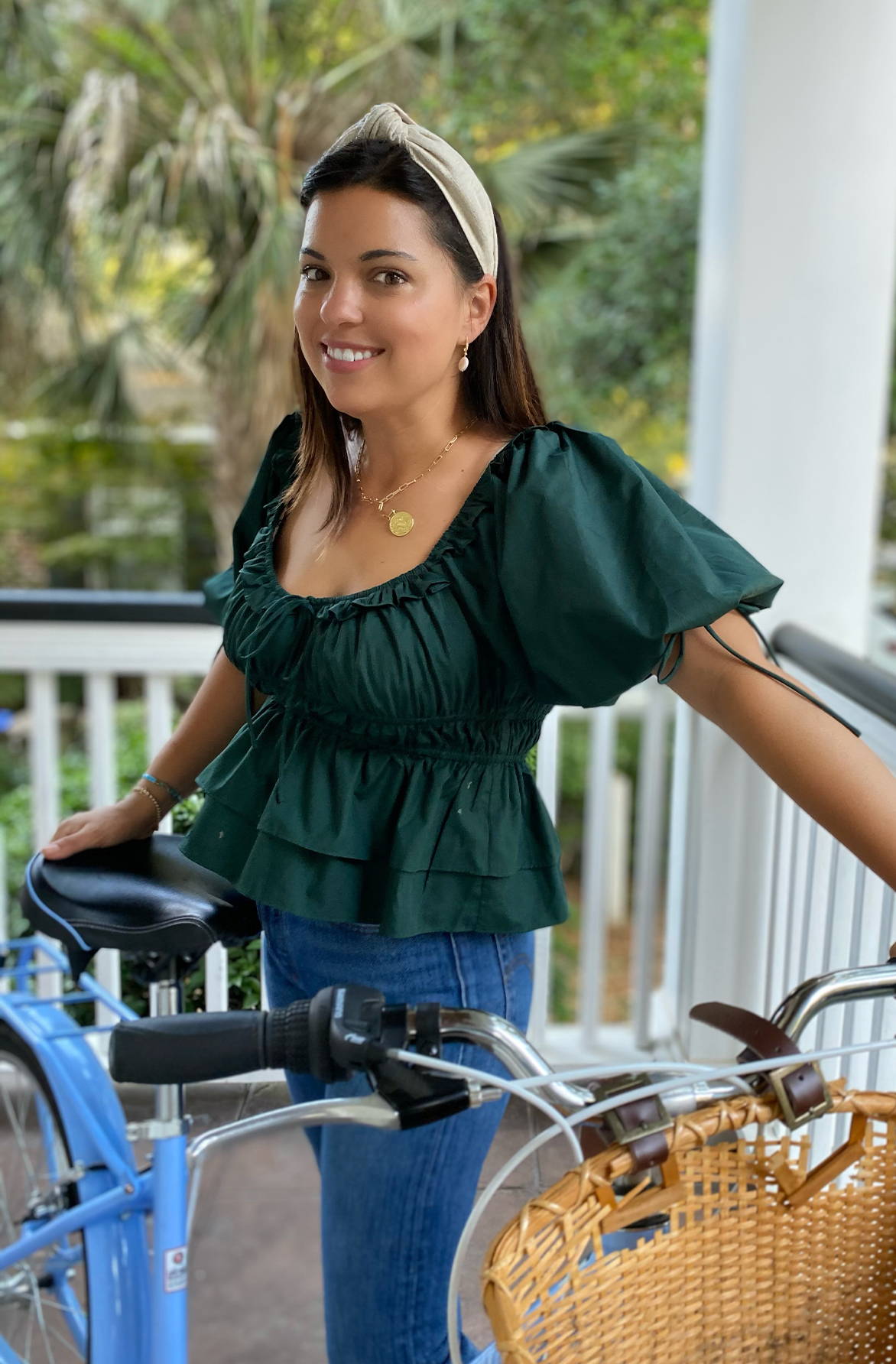 I love riding bikes, walks on the beach, exercising (yoga or tennis) and a date night!
ANY ADVICE FOR WOMEN WANTING TO START THEIR OWN BUSINESS?
Just start, it doesn't have to be perfect to begin. The mistakes are part of the process and the journey. Some of my missteps have turned into some of my favorite attributes of minnow.
WHAT'S YOUR CURRENT FAVORITE SONG?

I often have Leon Bridges playing in my office.
FAVORITE LOCAL LAGUNA BEACH SPOT?

Zinc is a must stop when in town!
Bespoke wilder heart engravable necklace with my children's initials, so special to me, I never want to take it off.