THE PARKER CLASP

This one can be tricky if you don't know what you're looking for. But fear not! We're here to help.
To open any Parker style clasp, locate the hinge on the large circular clasp and where it opens. Pull backwards to open it in line with the hinge. Do not bend side to side.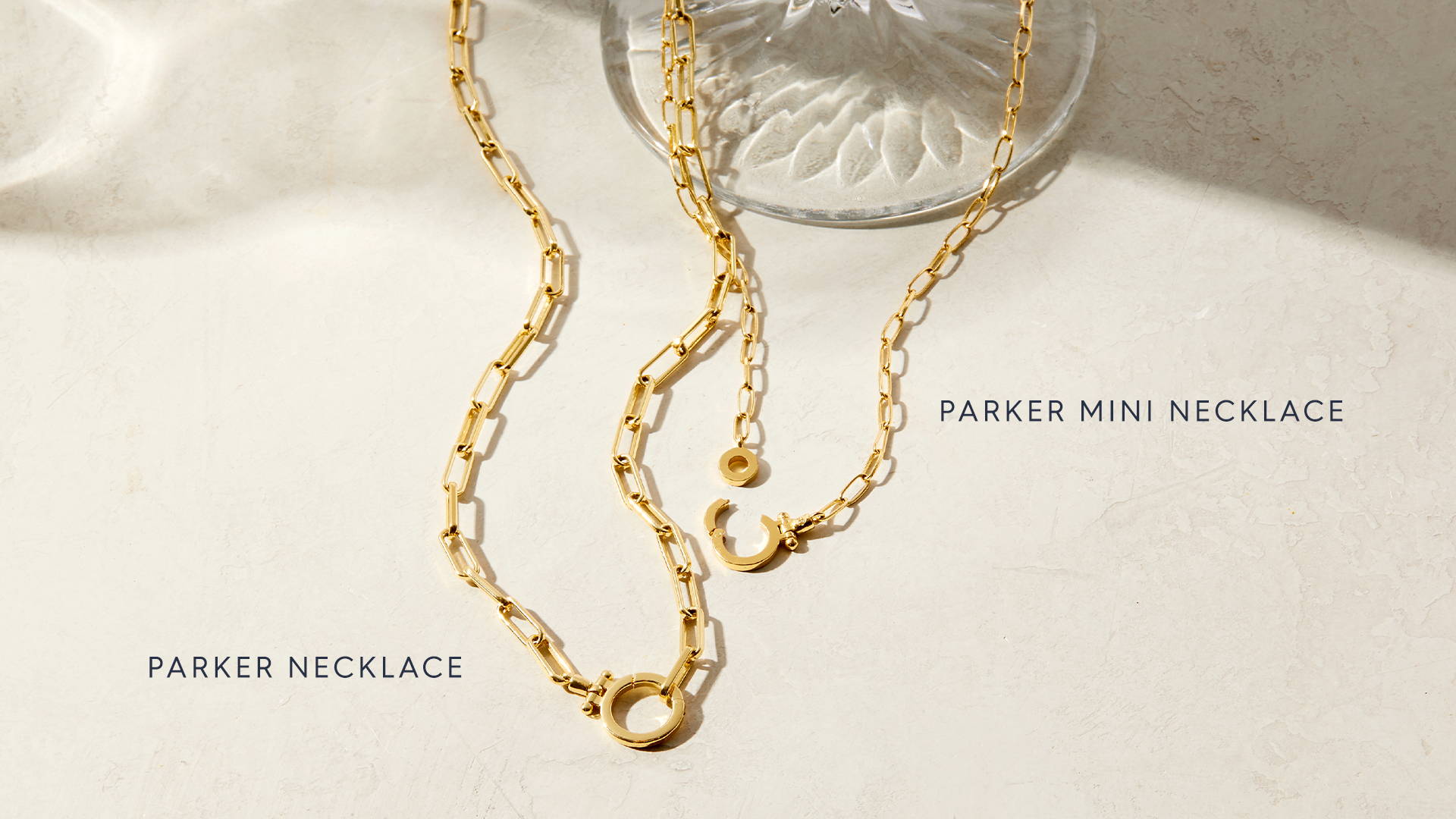 When it comes to layering with Parker styles, the more the merrier. Versatility at its finest, this collection includes the chunky chainlinks, delicate details and gemstone textures.

But what's the difference between the Parker Necklace and the Parker Mini you ask? Check it out.
THE CHAIN LINKS


The Parker Necklace has slightly larger chain links than the Parker Mini necklace.
(Parker Necklace: Link measures 3/8" by 1/8". Parker Mini Necklace: Link measures 1/4" by 1/16").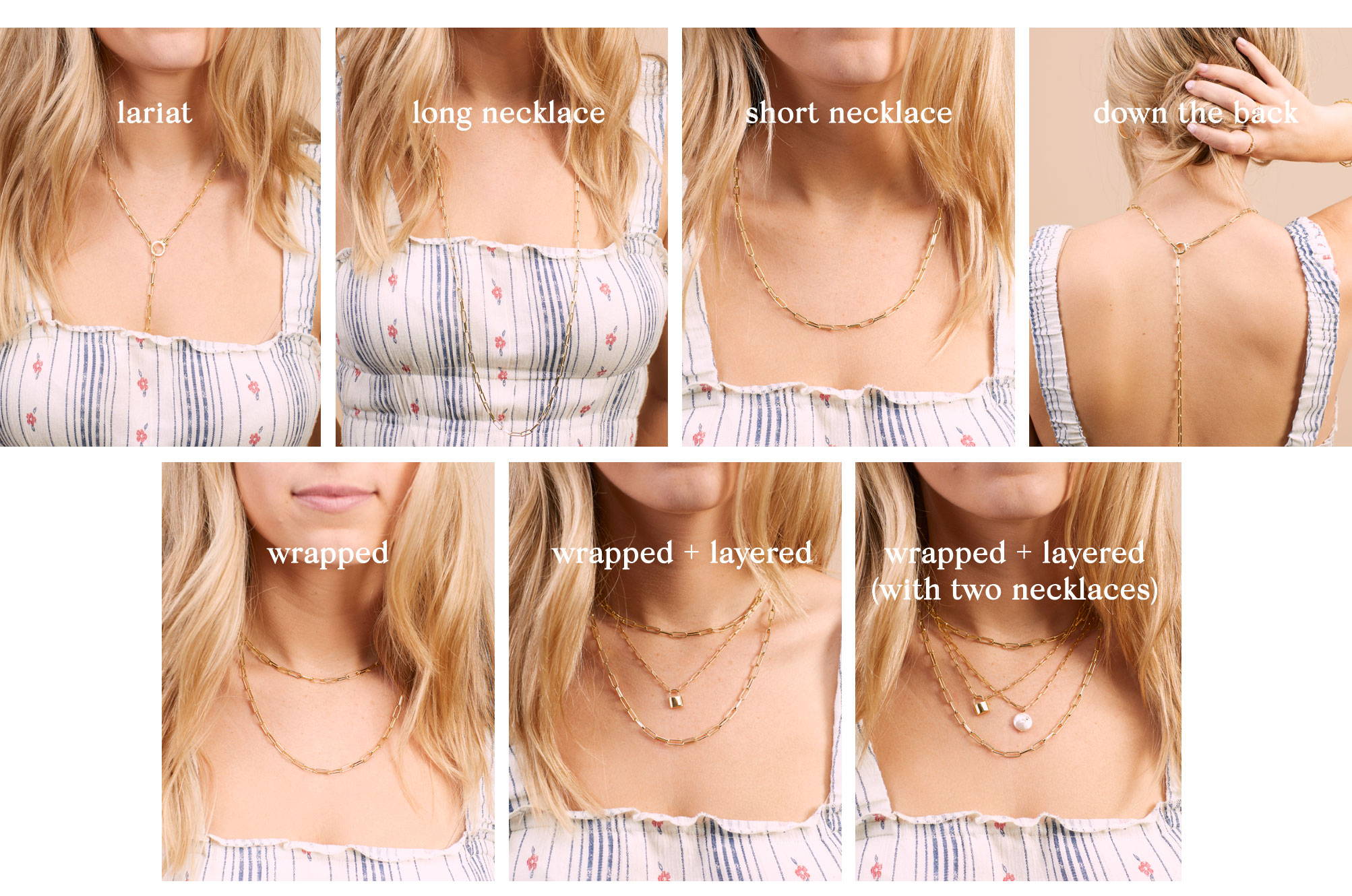 ONE NECKLACE, SEVEN WAYS TO WEAR
The best-selling Parker Wrap is one of our favorite versatile necklaces to layer. Wear it as a lariat, wrapped and layered with the pop of a clasp.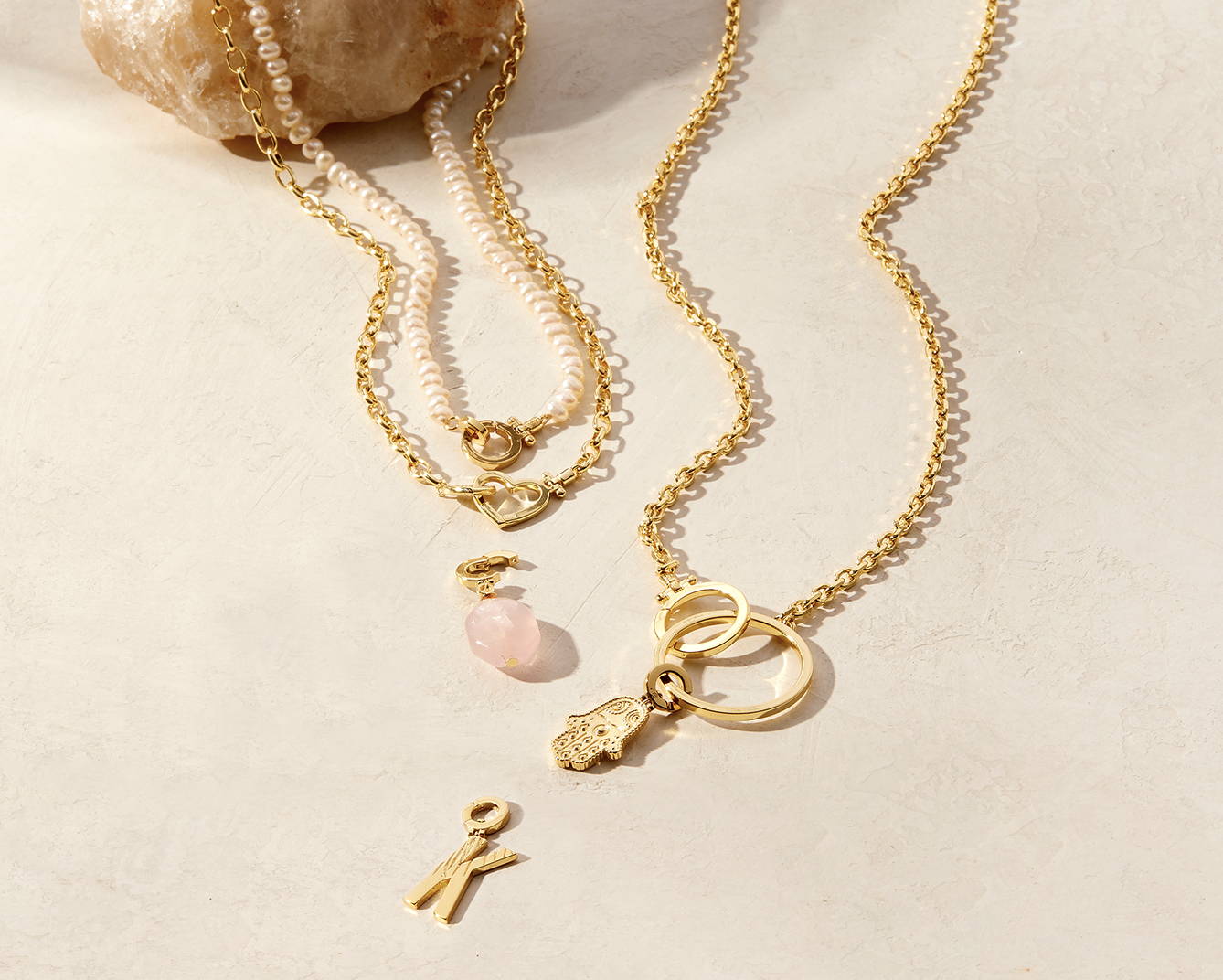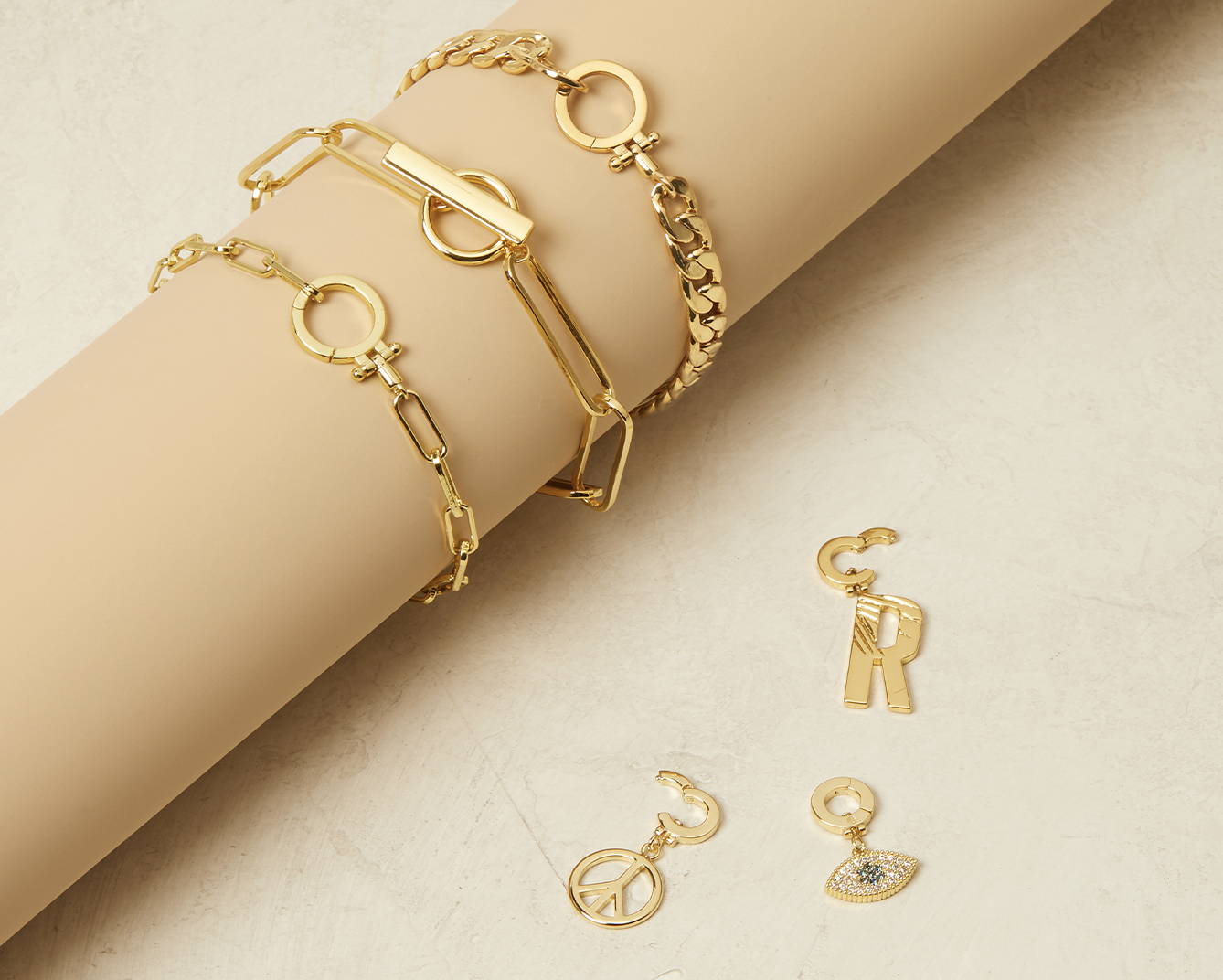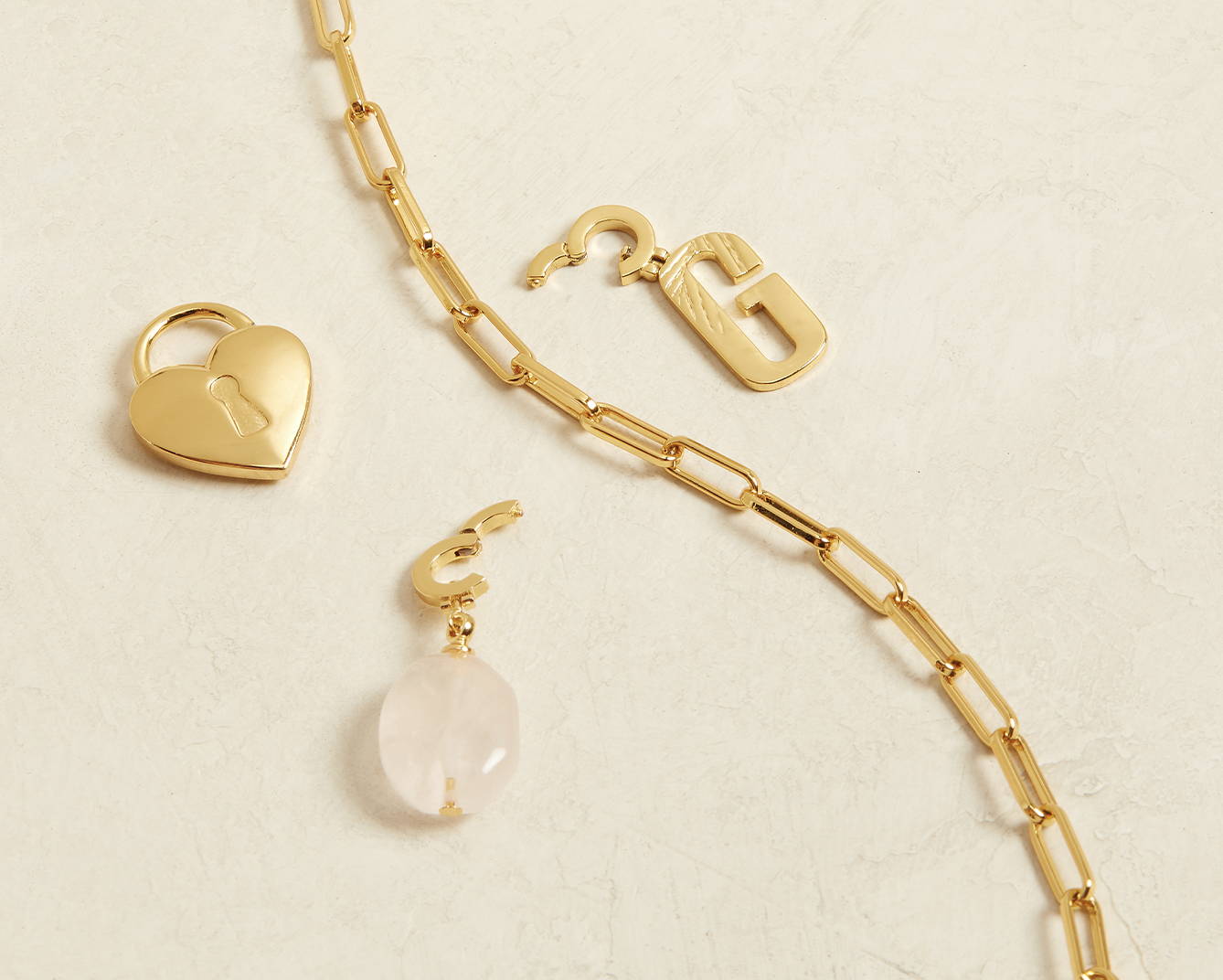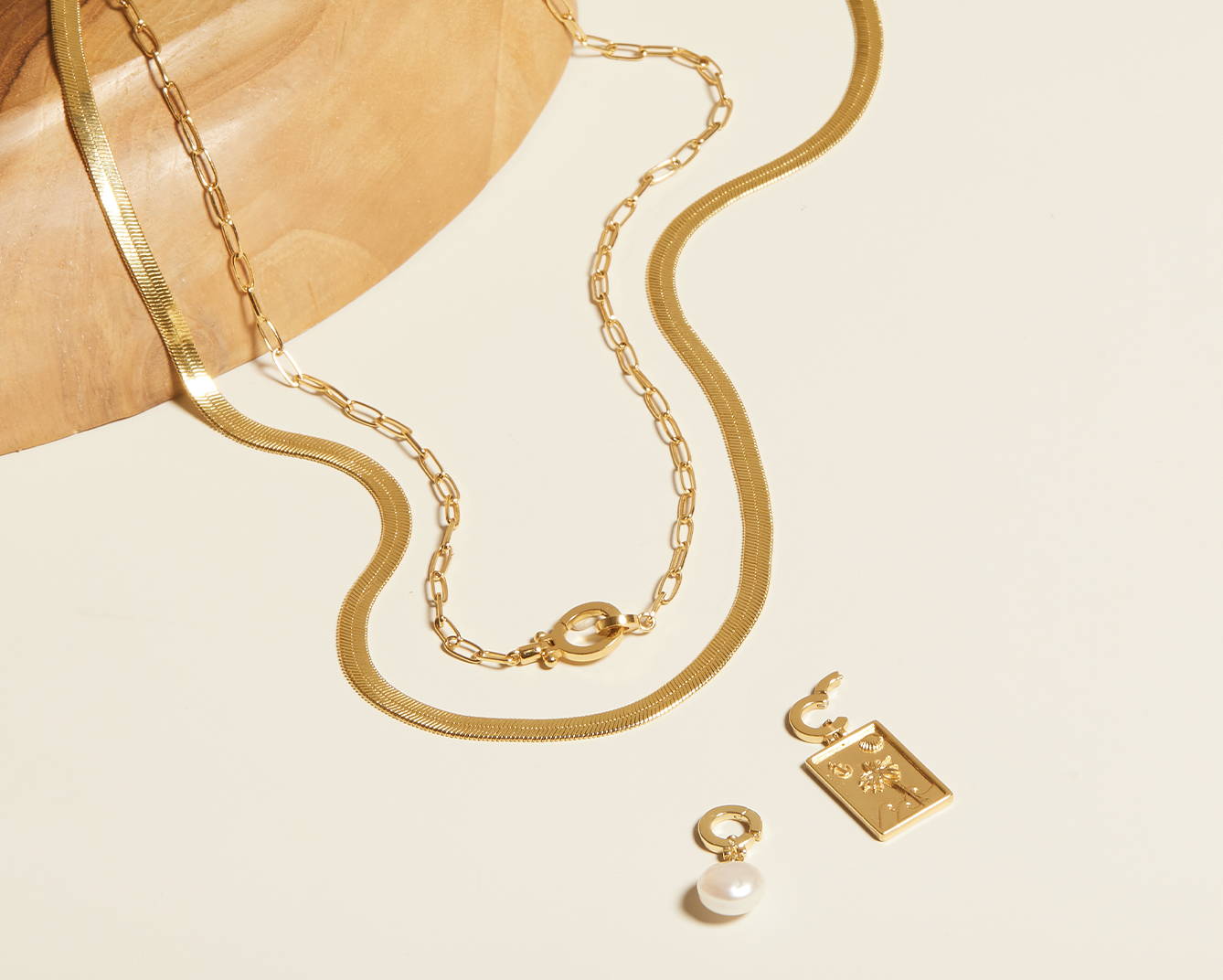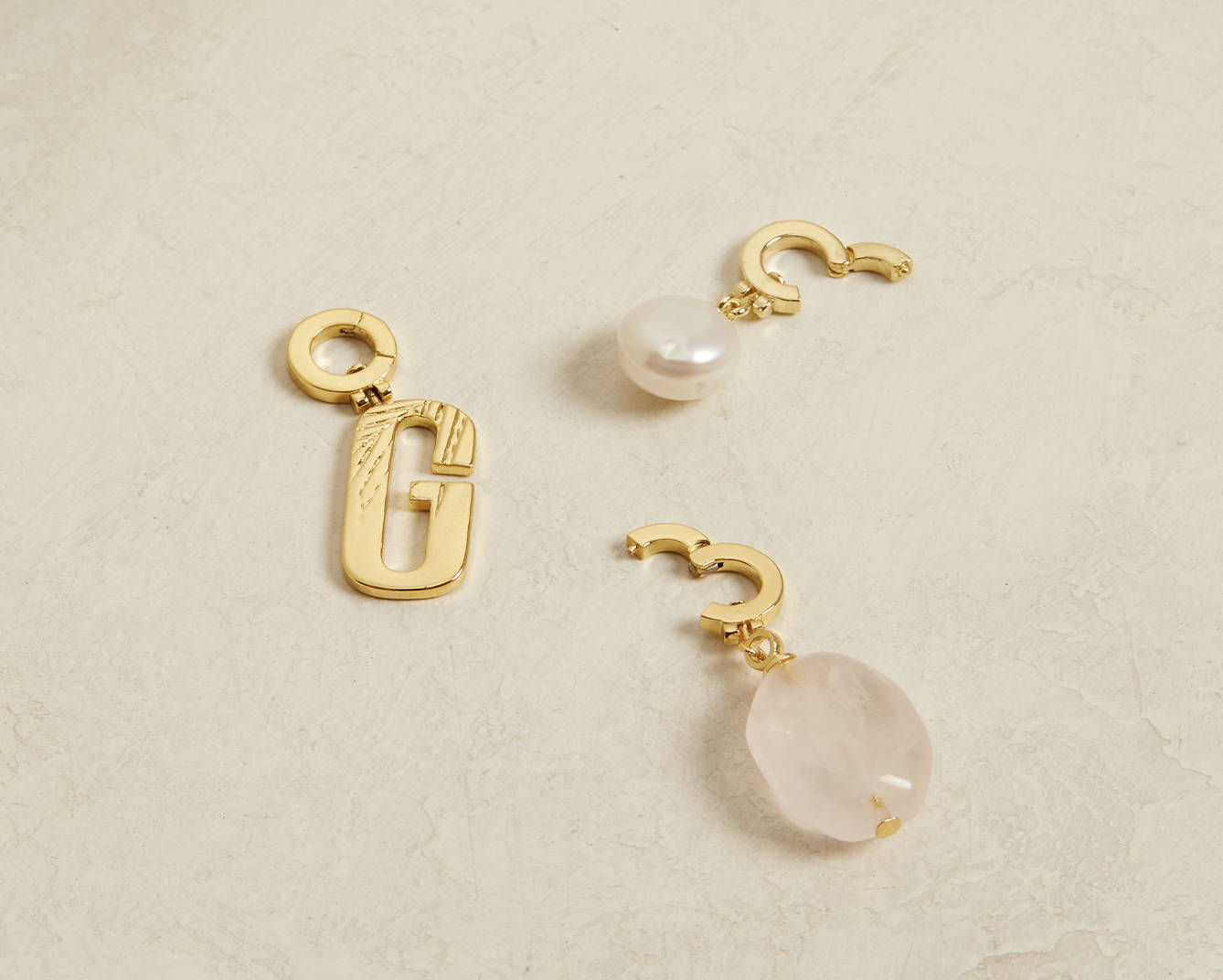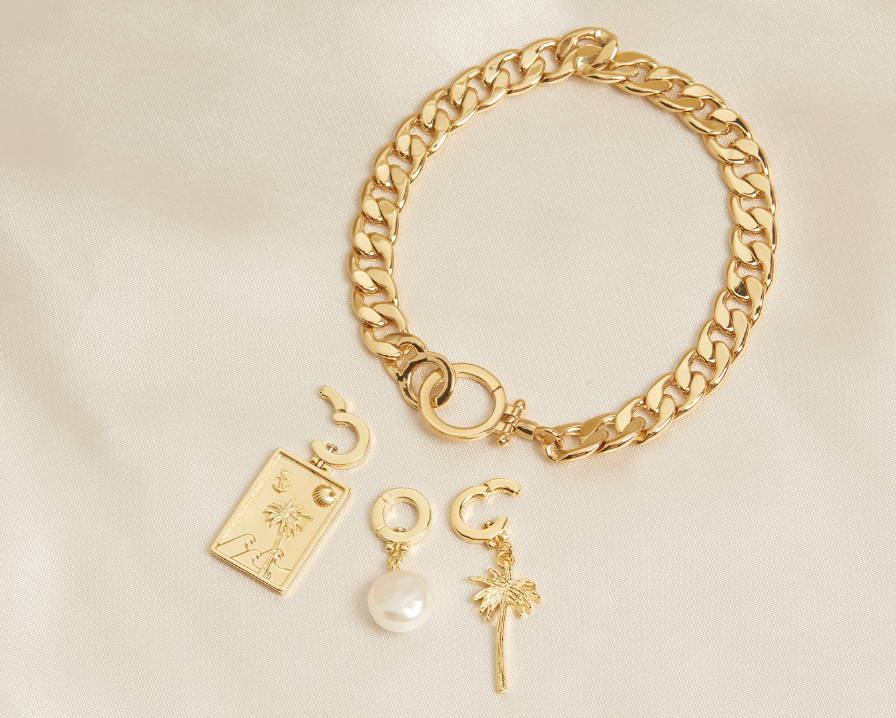 Mix and match Parker Charms to the chainlinks AND/OR clasp of the Parker Necklace.
Pro Tip:
Parker Charms can be attached to any Parker, Parker Gem, Harper and Wilder style.
PARKER EXTENDER
Parker Extenders can be used to lengthen any Parker Style! Extenders come in a pack of two lengths. Parker Necklace Pictured at all three lengths above.
Fix Parker Extenders to the front of your Parker Necklace for a unique way to accessorize with Parker Charms!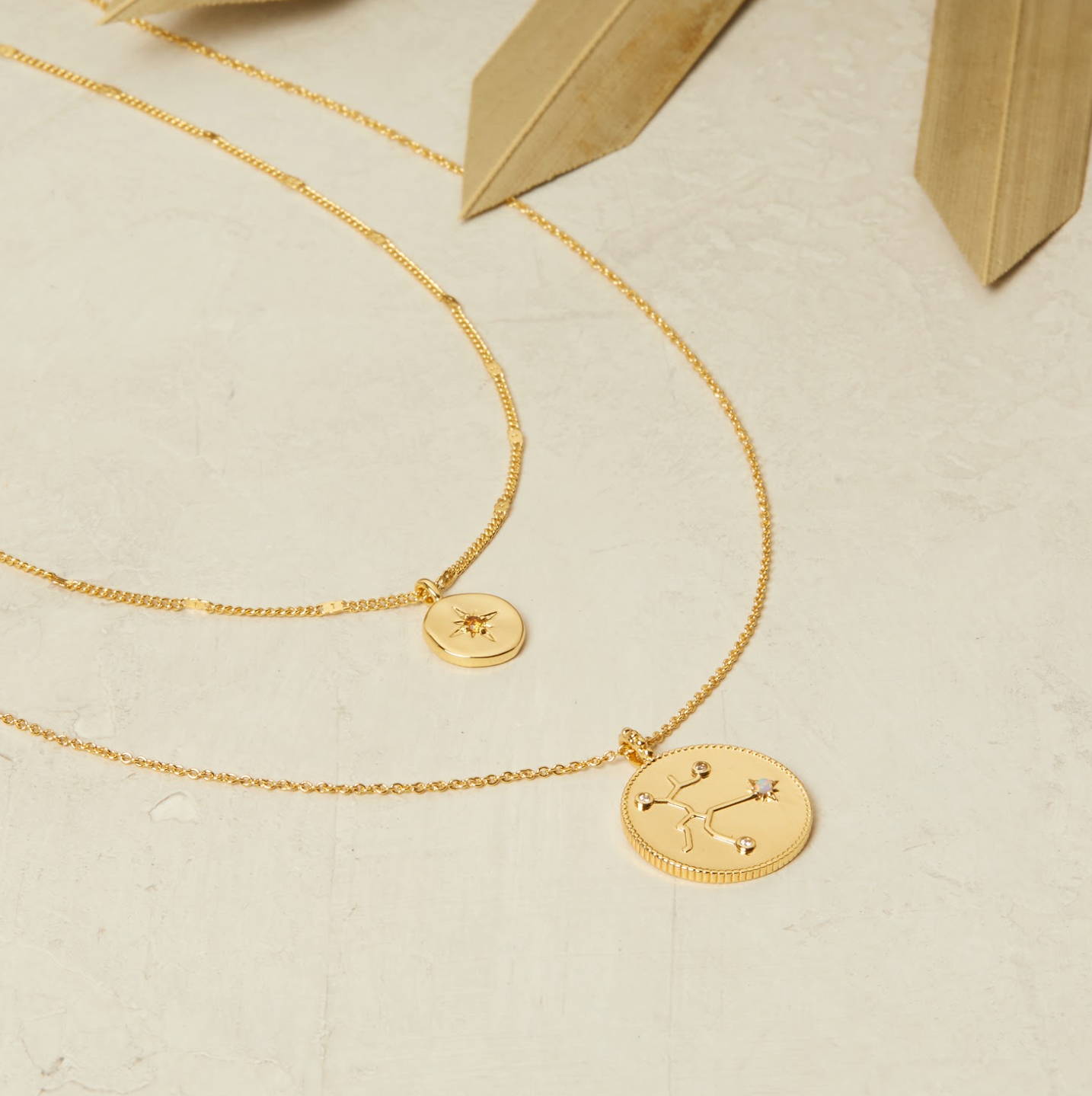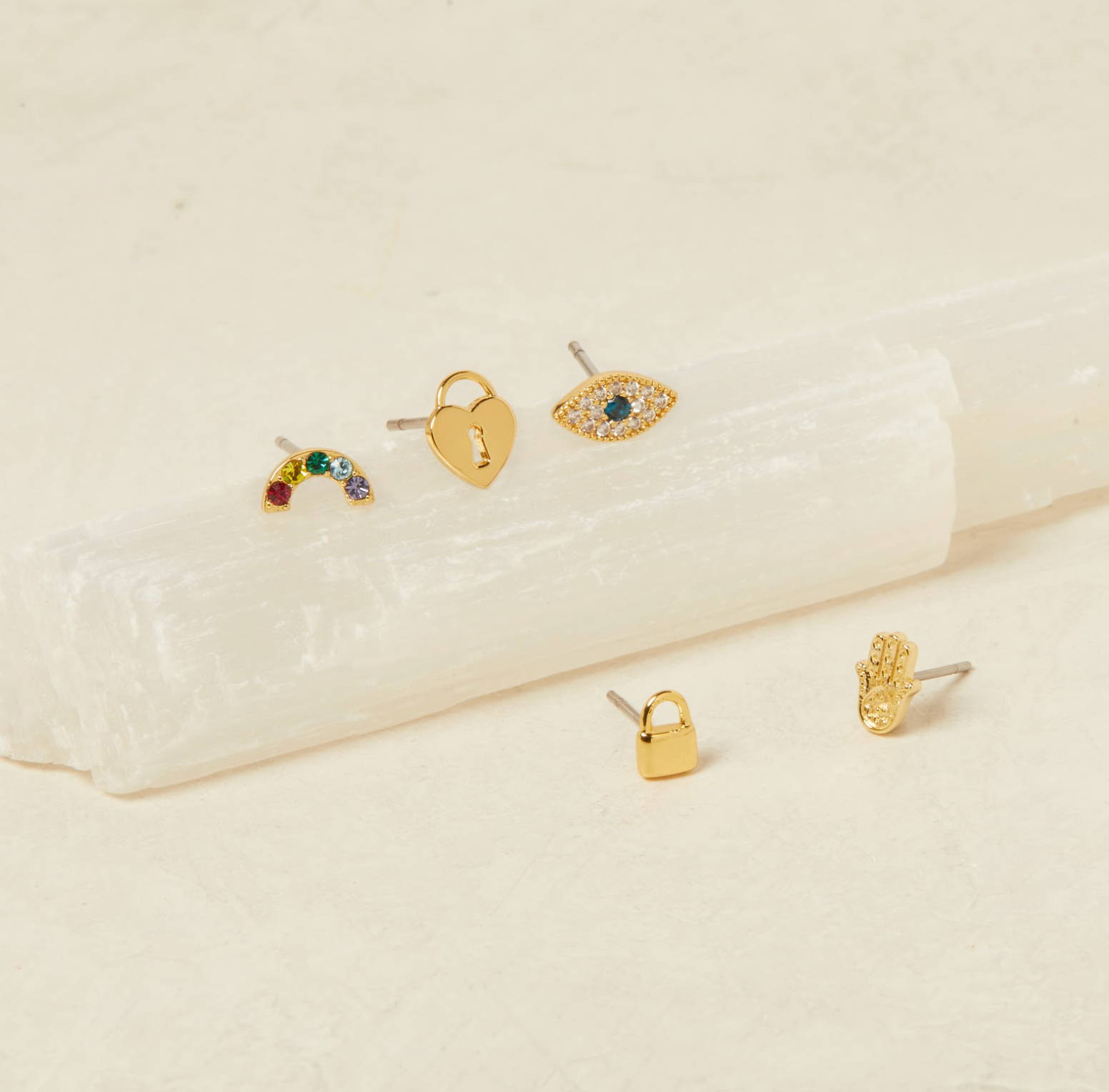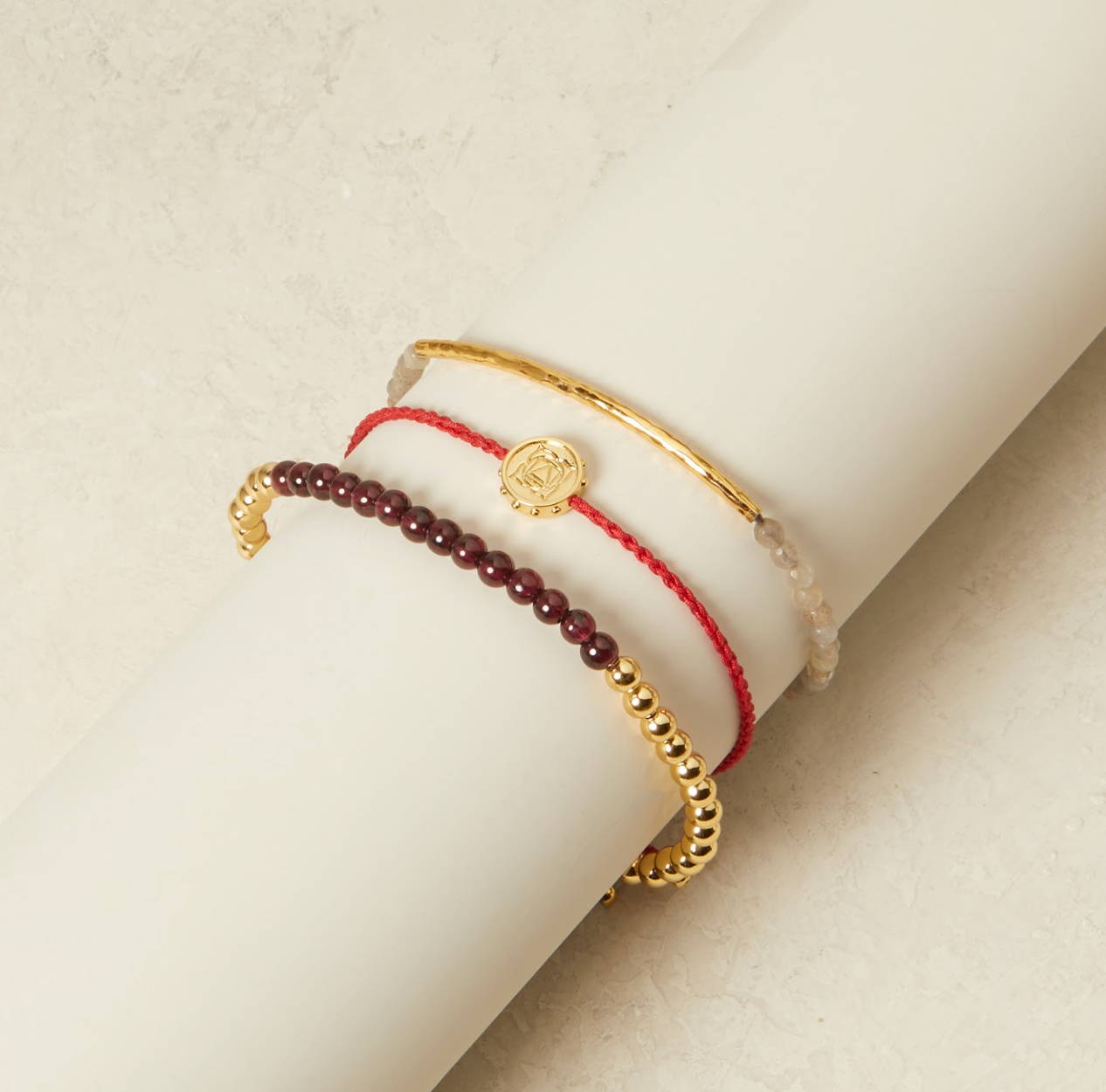 SHOP YOUR FAVORITES AND SAVE
1. Parker Charms - 3 for $75
2. Layered Sets
3. Single Studs - 3 for $50
4. Intention Packs - Choose any 3 for $98
classic necklace eXTENDER
EXTENDER

Take your layers to new heights with the necklace extender. Simply attach the extender to your necklace clasp and voila— you've got a whole new look.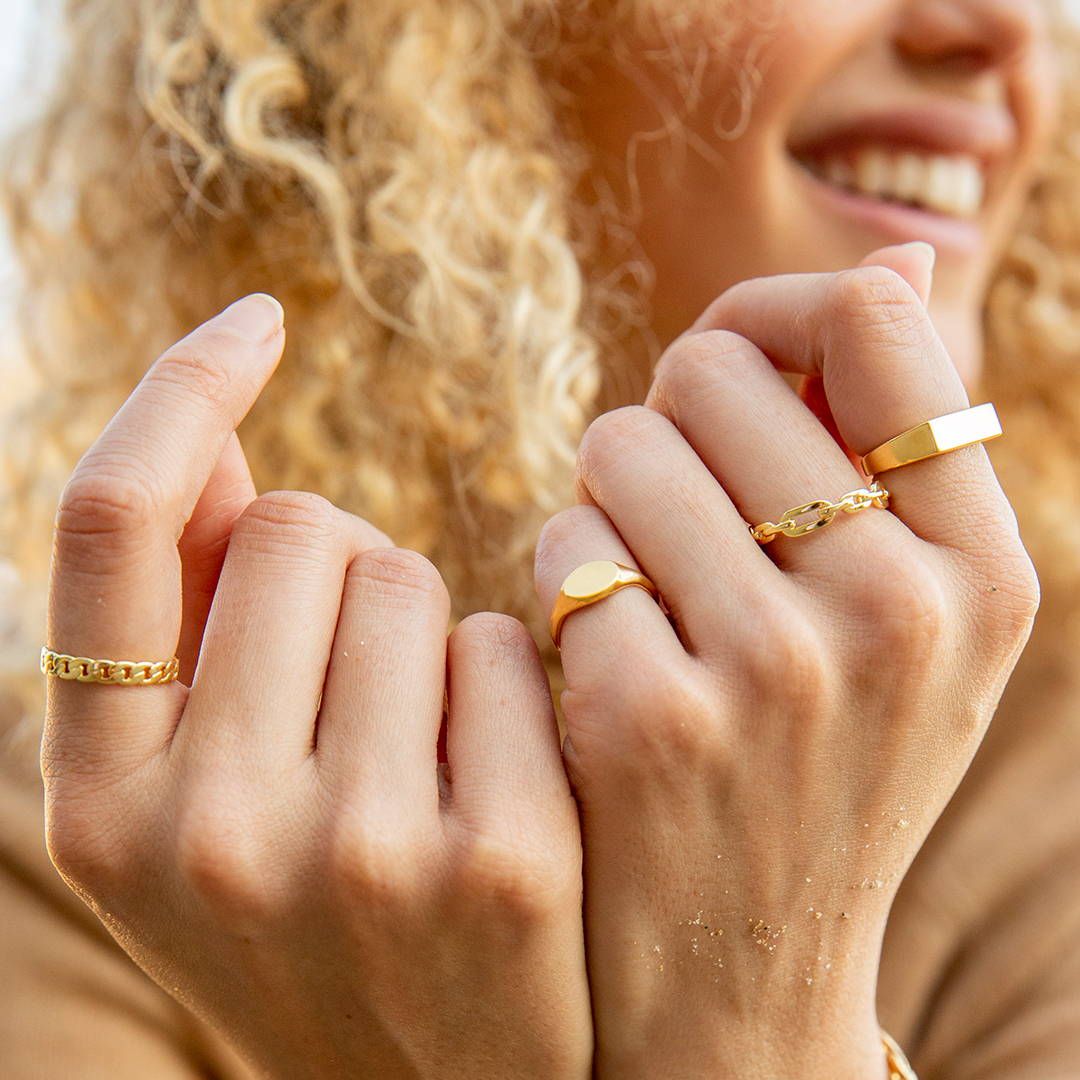 MATERIALS NEEDED
Ribbon or strip of paper, ruler
Step 1: Wrap the ribbon or strip of paper around your desired finger. Mark where the edges meet.
Step 2: Use a ruler to measure the length of the paper or ribbon from the edge to the mark.
Step 3: Compare the length to the size guide below!