layering t-shirts and golden layers
We're pairing layers of gold with our favorite tees for a casual Summer chic look.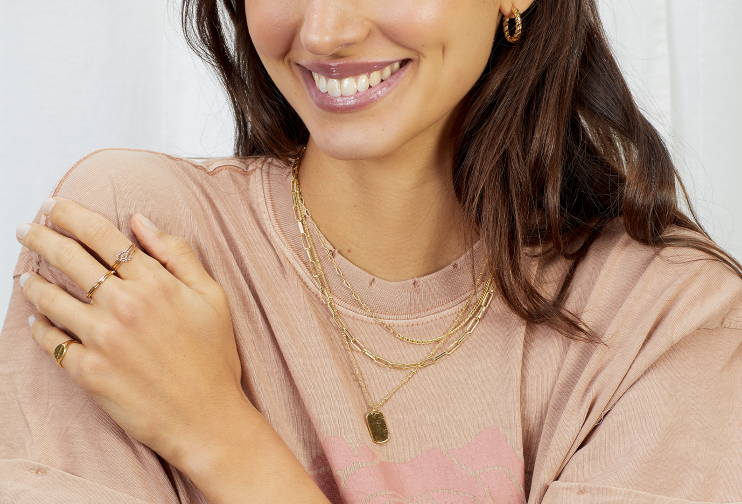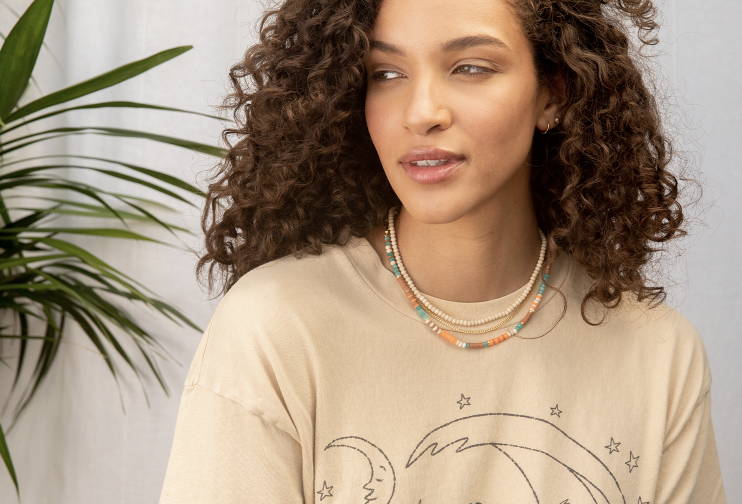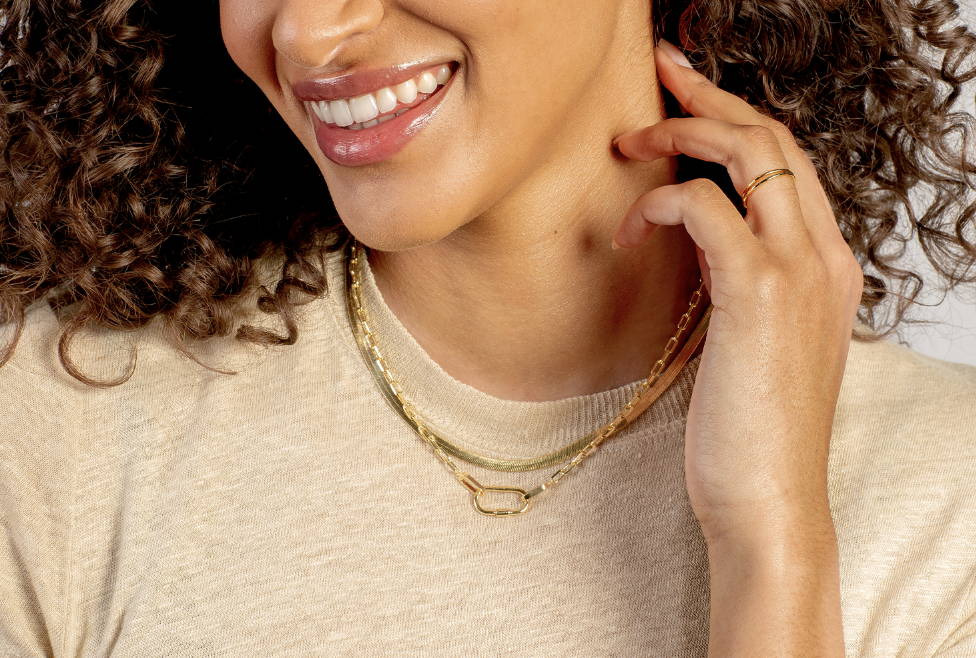 For a summer camp look pair a plain tee with layers of colorful gemstones.
or
Keep it classic with layers upon layers of golden chains paired with a colorful top.