When it comes to layering with the Parker Collection, the more the merrier.
New additions to our best-selling collection make it easier than ever to mix and match styles so you can wear your personality on your sleeve... and around your neck 😉
Introducing new Parker Gem Necklaces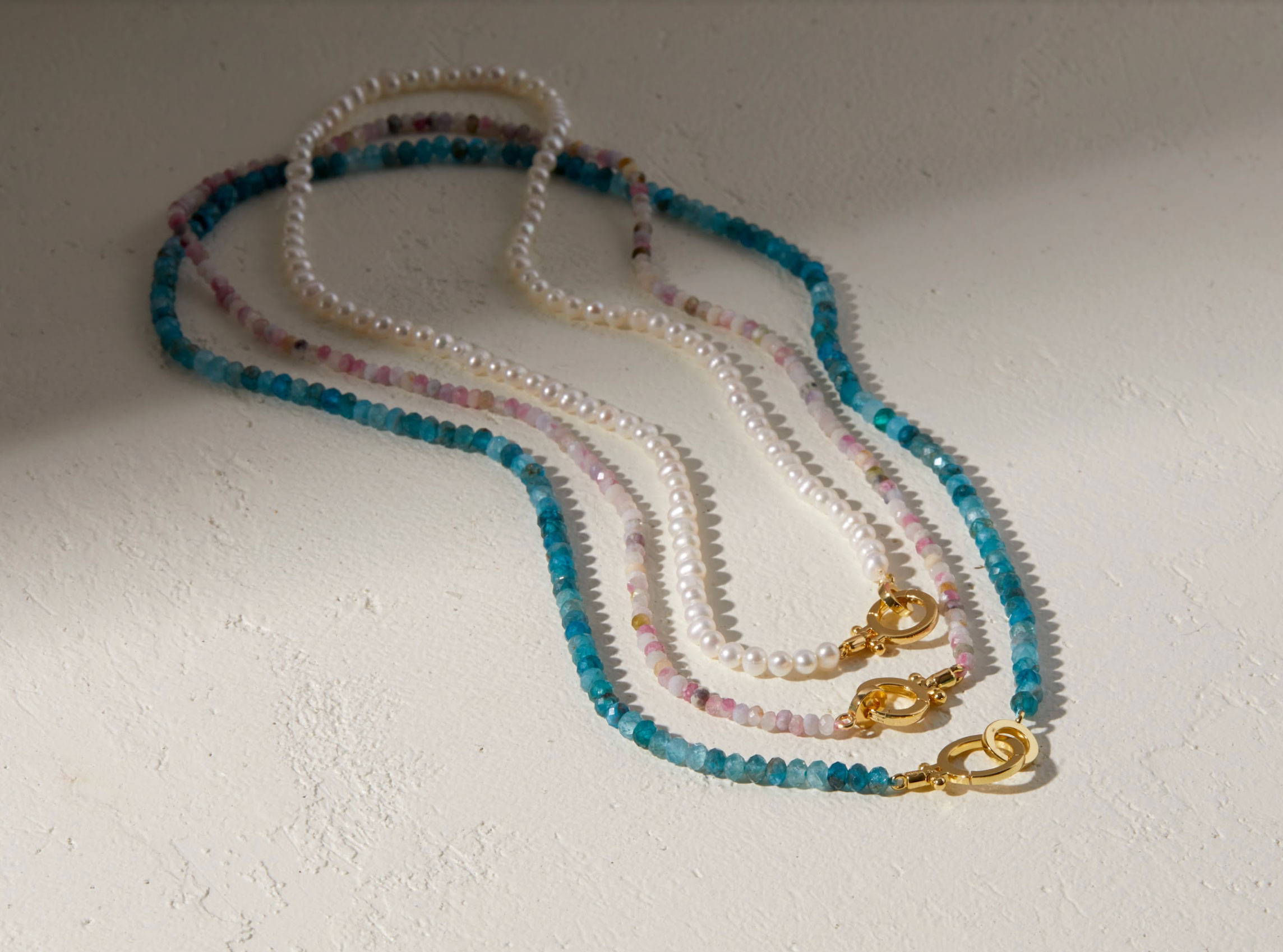 These new gems (no pun intended) are made with genuine gemstones and are the perfect pop of color for any neckline. A new iteration of our classic gemstone bracelets, our Parker Gem Necklaces add the perfect pop of color to your everyday jewelry stack.


Be BOLD in new Parker Bead styles: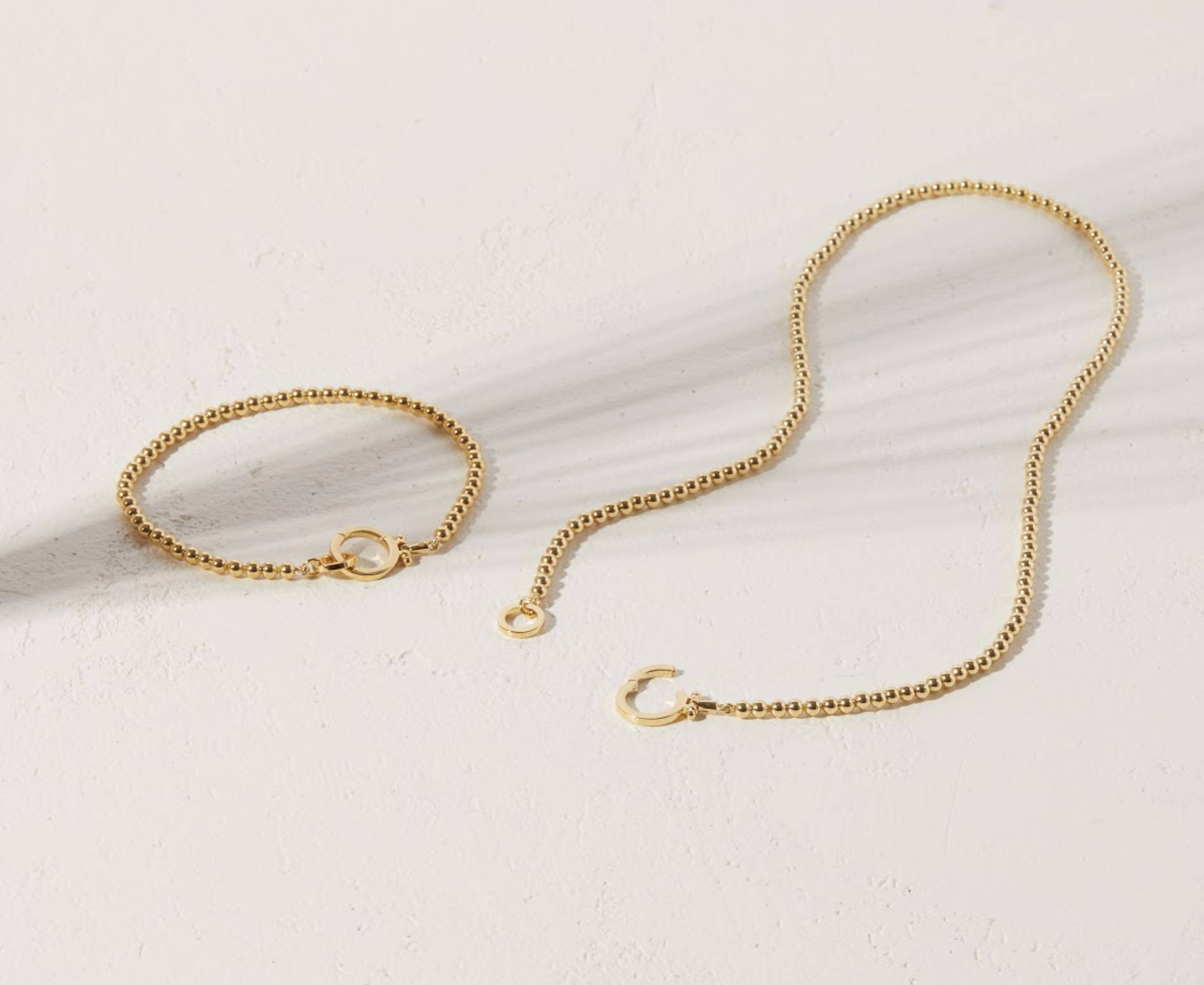 PSA: Your neckline just got upgraded.
Pro Tip: Mix and Match chains and charms for a look that's all your own.
Xx, G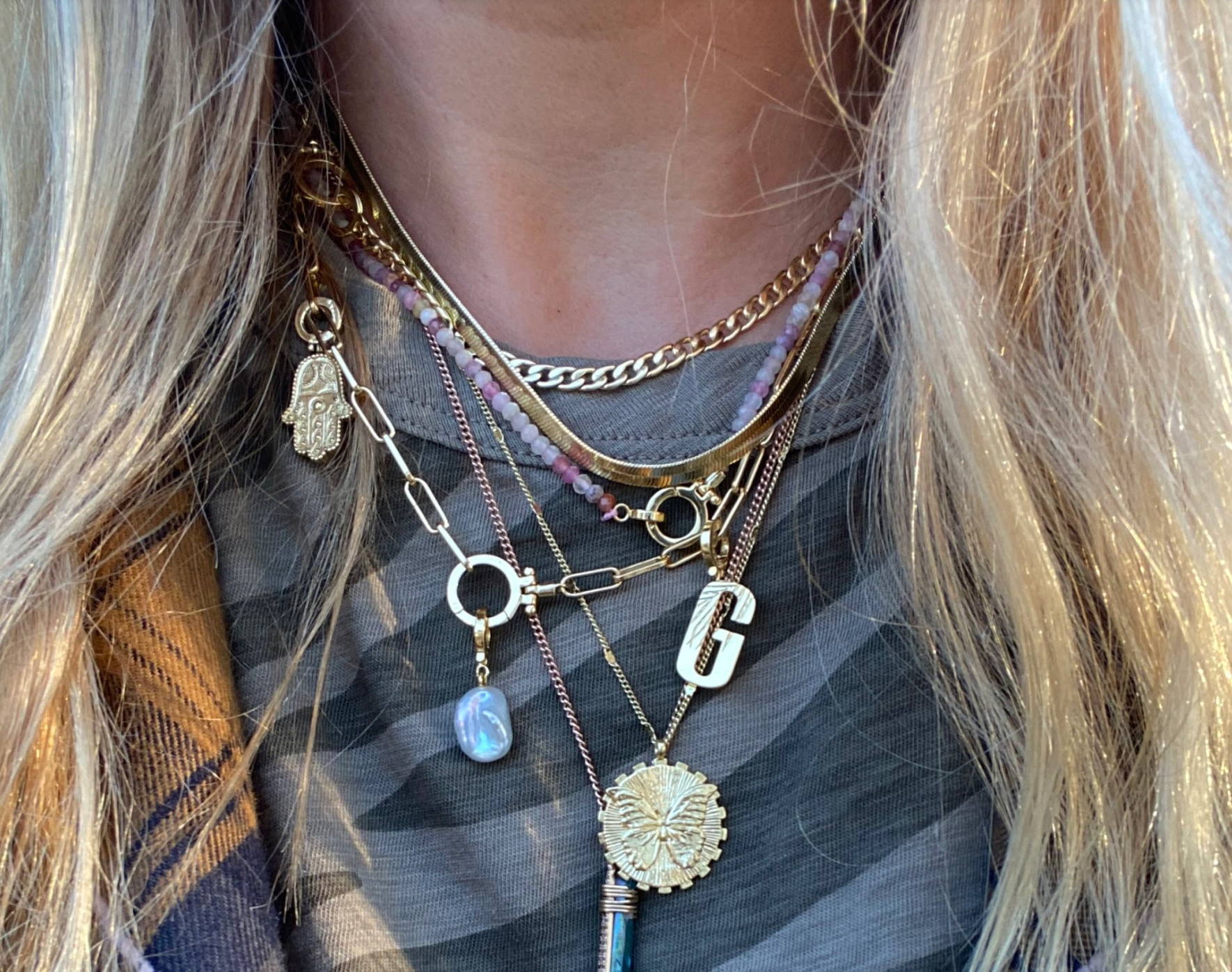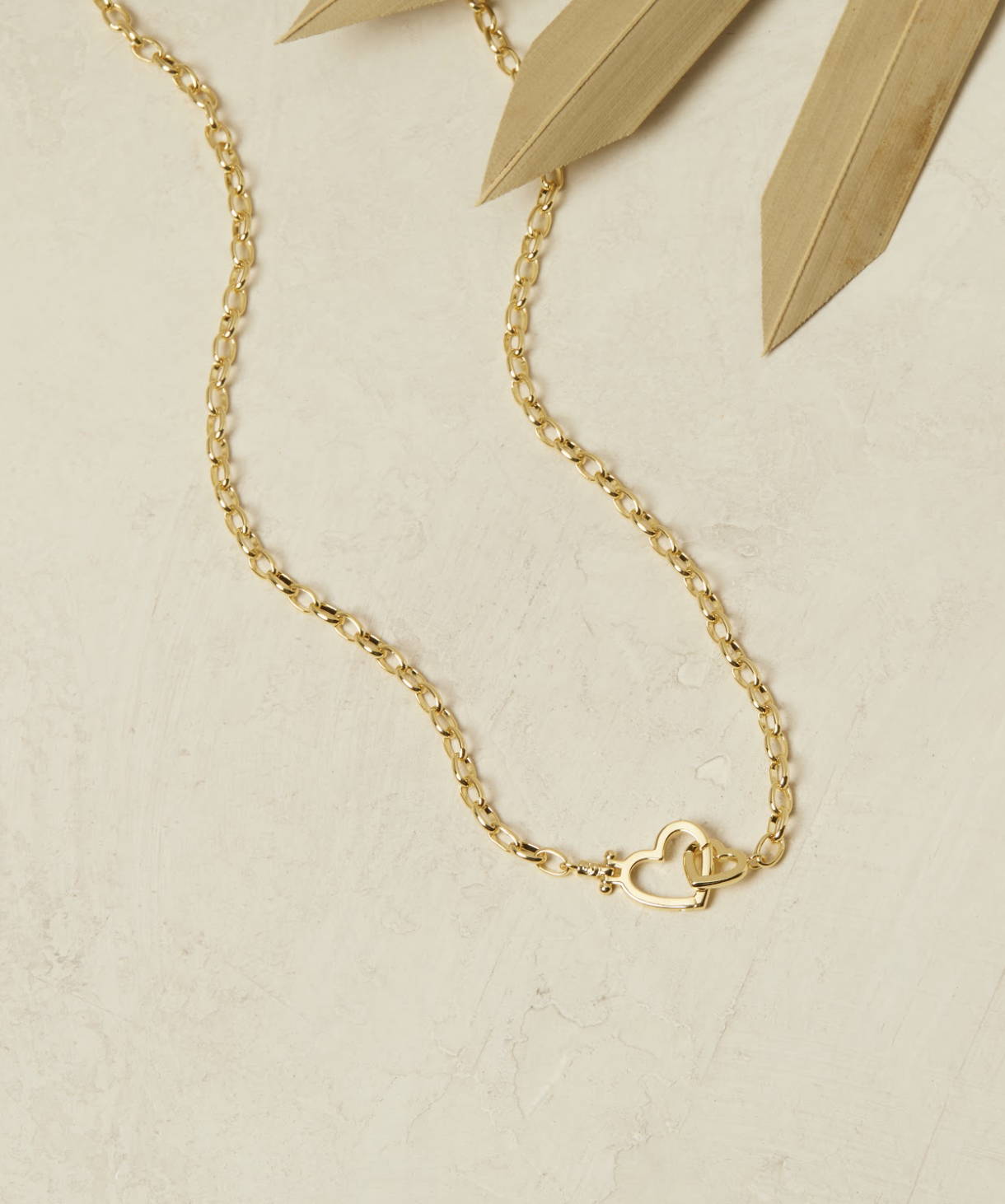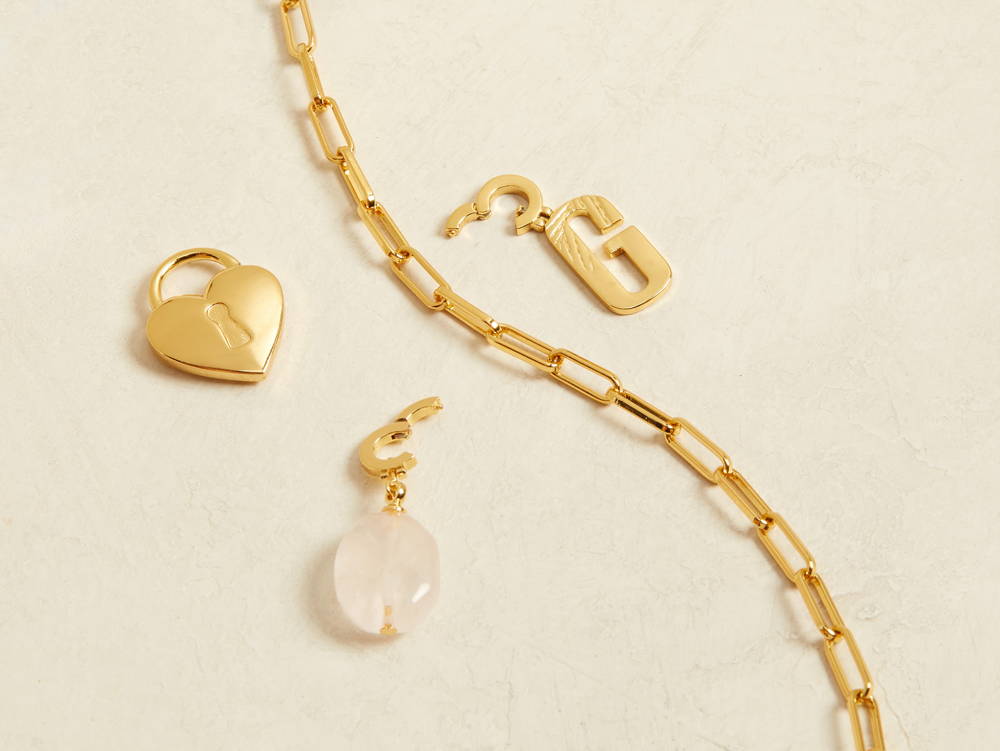 Parker Charms - 3 for $75


Take your layers to new lengths with the all new Parker Extenders!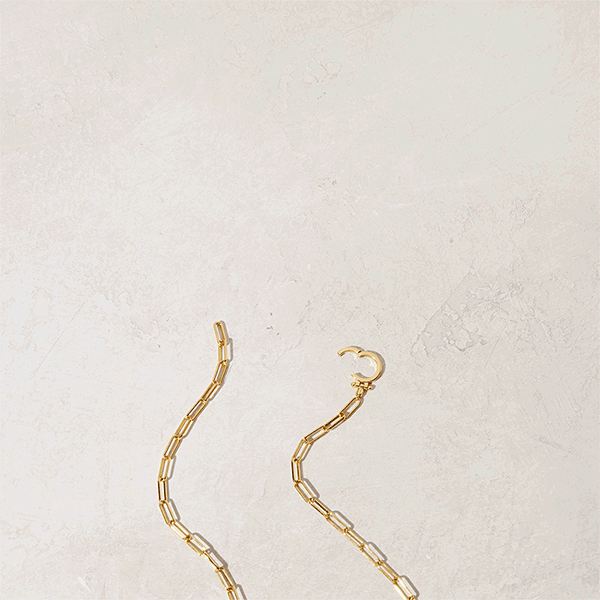 Add Parker Extenders to lengthen any Parker style, or use them accessorize with charms!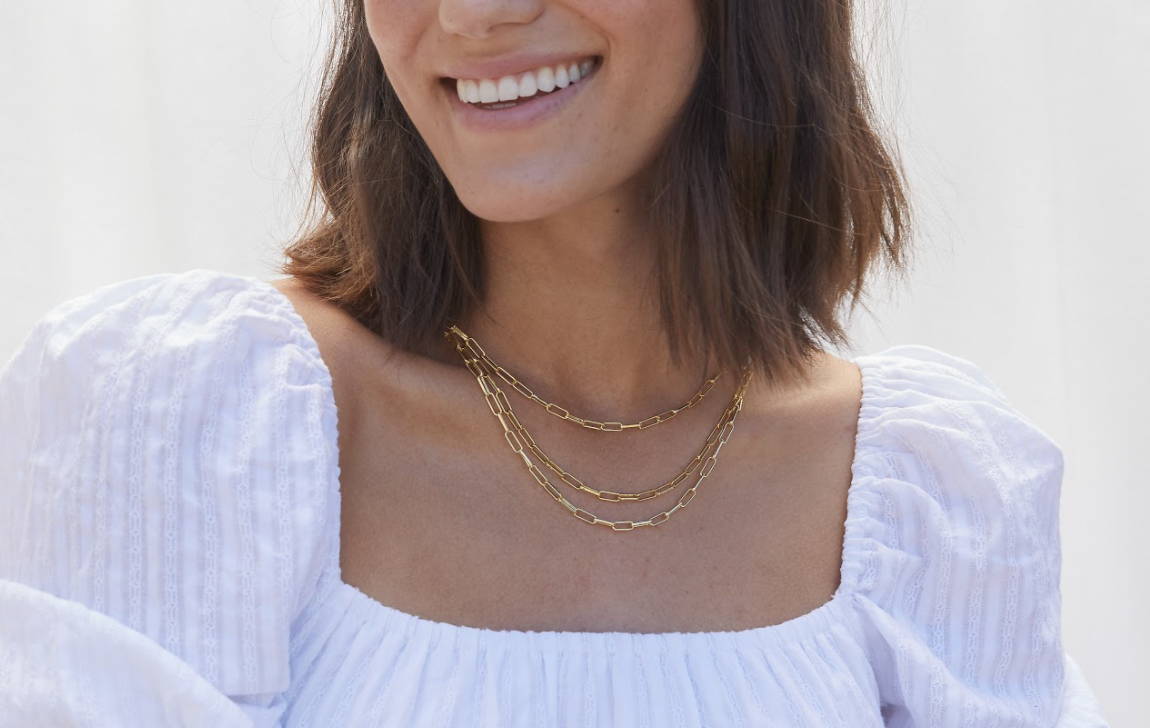 RIGHT: Parker shown at regular & extended lengths.
LEFT: Link extenders used to accessorize with Parker Charms.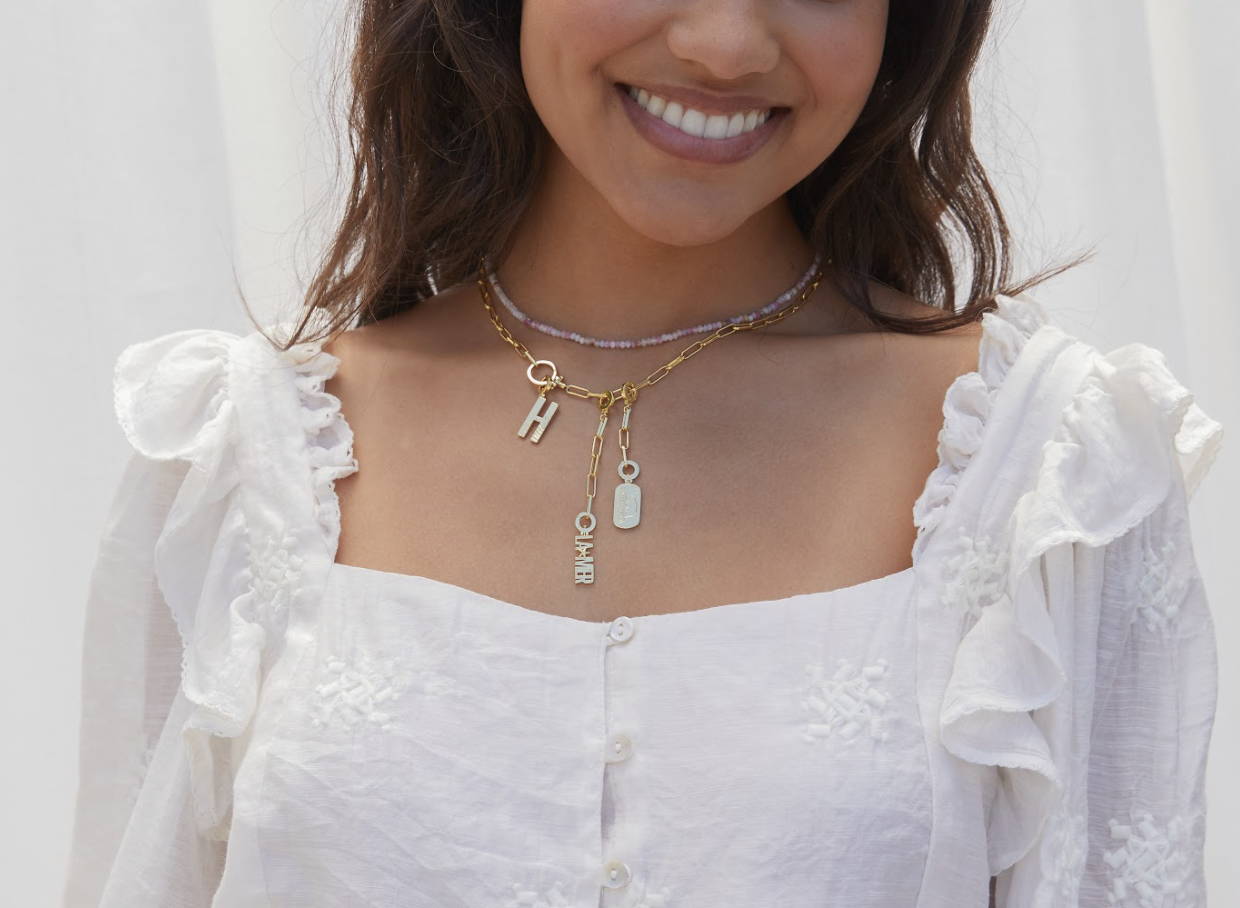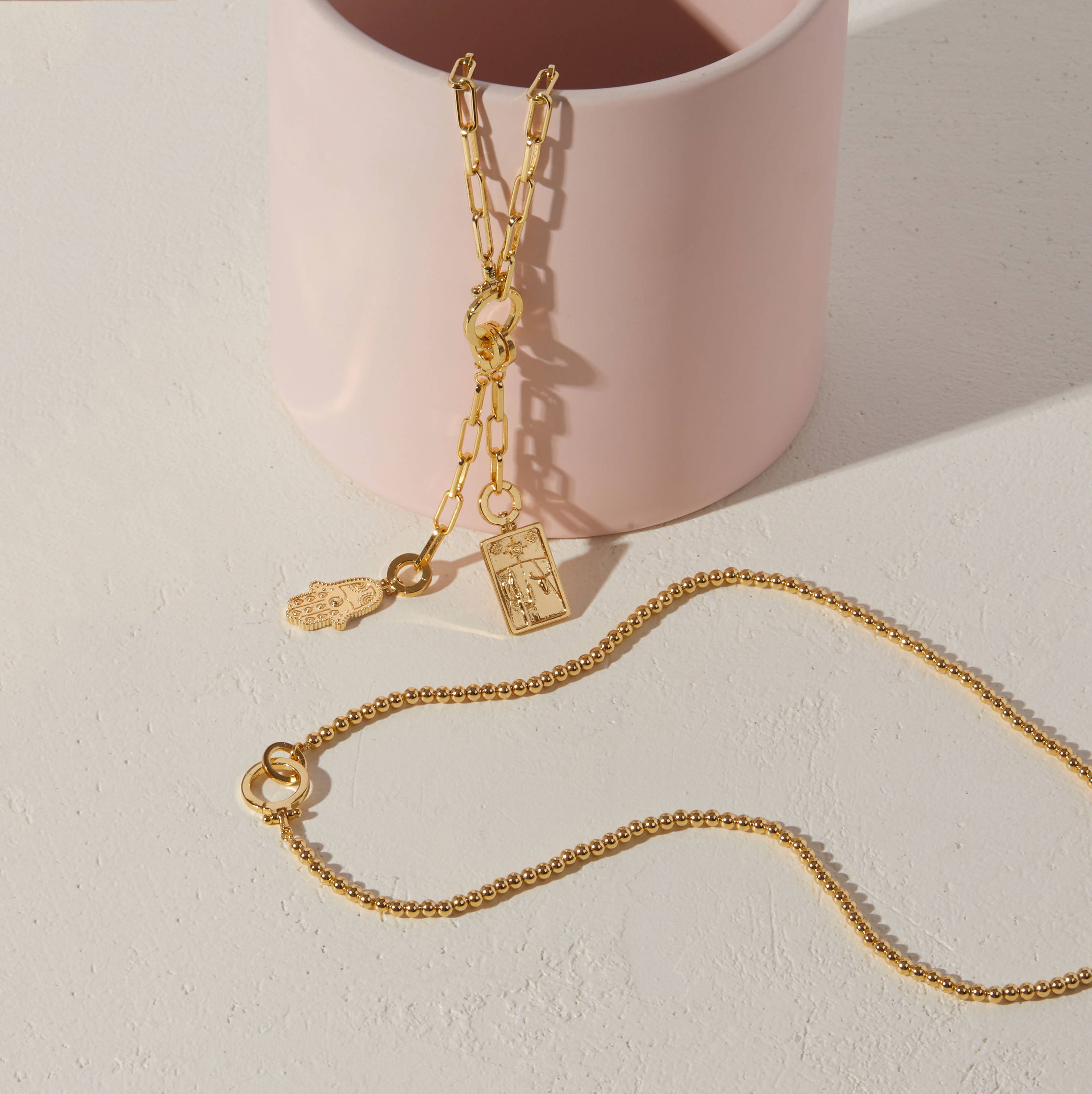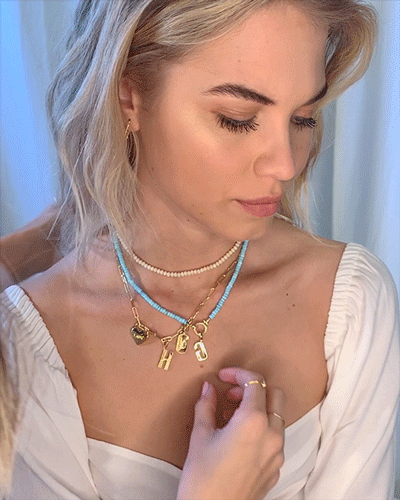 Now for the layering inspo...
Layer 1: The OG + Charms

Start with your favorite classic Parker style like the Parker Wrap Necklace and Parker Huggies.
Choose three favorite charms to attach to your huggies + necklace. Mixing and matching is encouraged.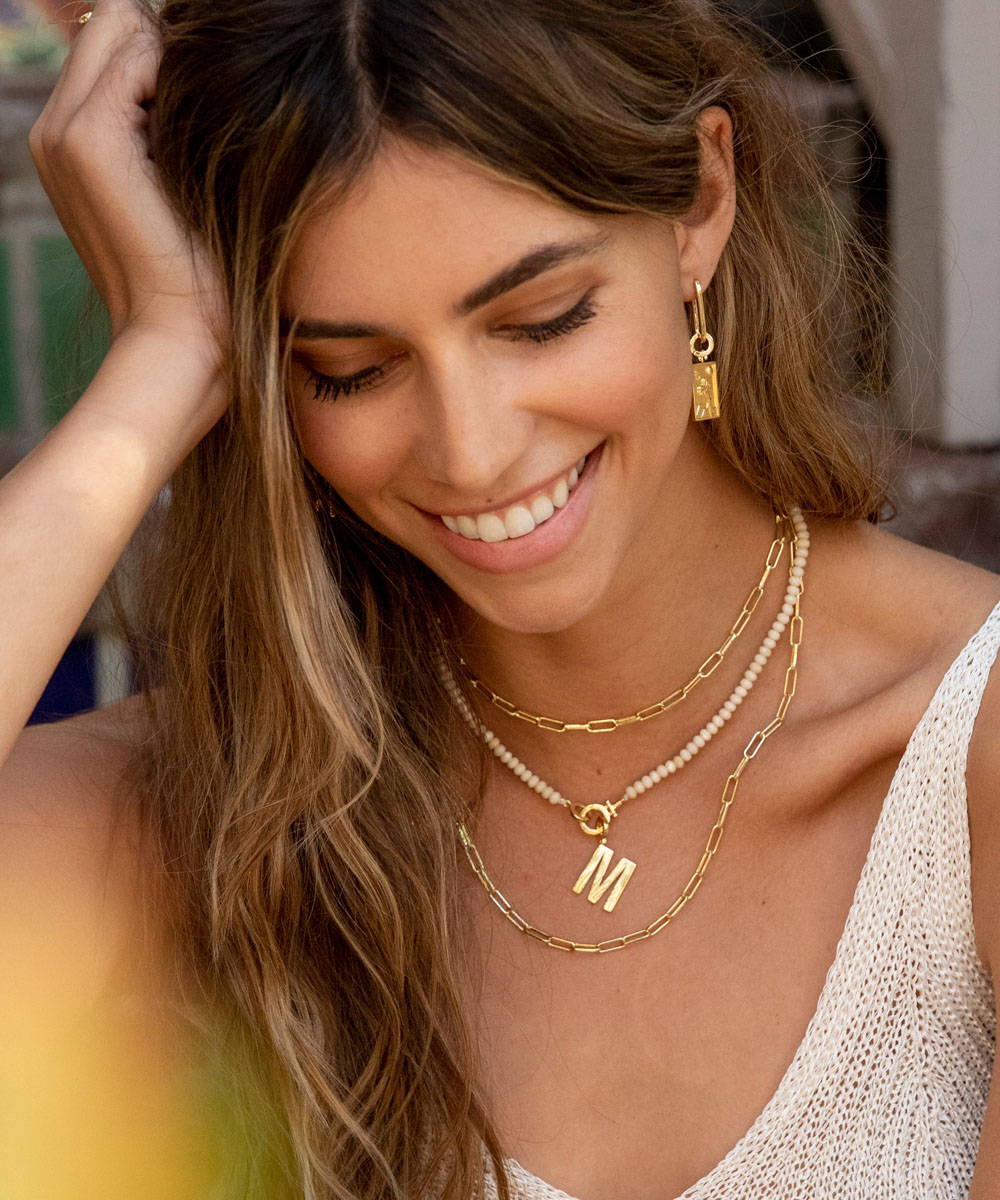 Layer 2: Parker Wrap + Pop of Color
Start with your favorite classic parker style like the Parker Wrap Necklace and Parker Huggies.
Then add your favorite color Parker Gem Necklace to break up the golds.
Lastly, pile on your charms to make things personal.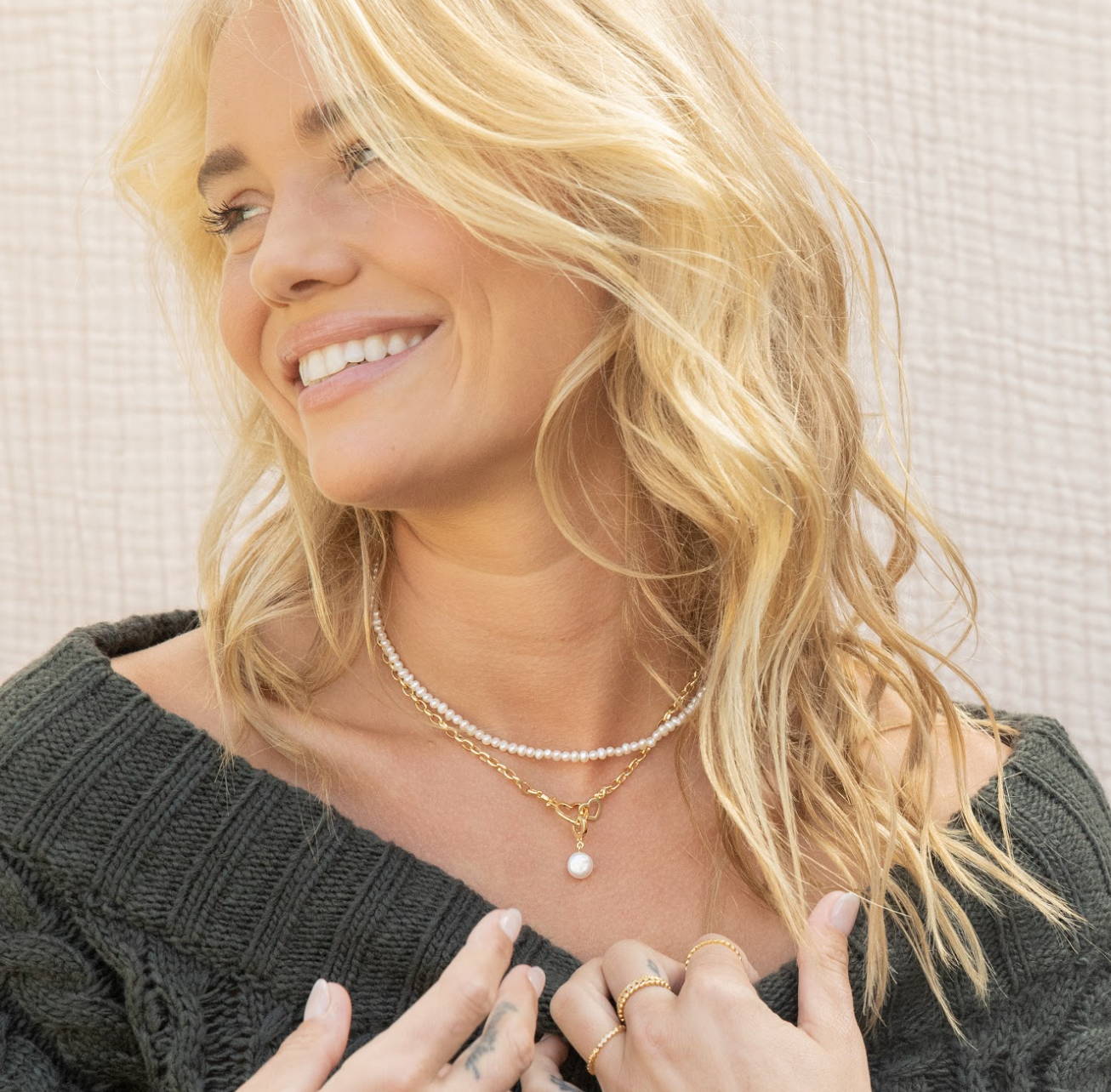 Layer 3: Fancy Feminine

We love mixing beachy pearl jewelry with gold chains for a textured look. Combine the Parker Pearl Necklace with the Parker Heart necklace in this ultra-feminine layering set!
Pro Tip: Add charms to make it your own.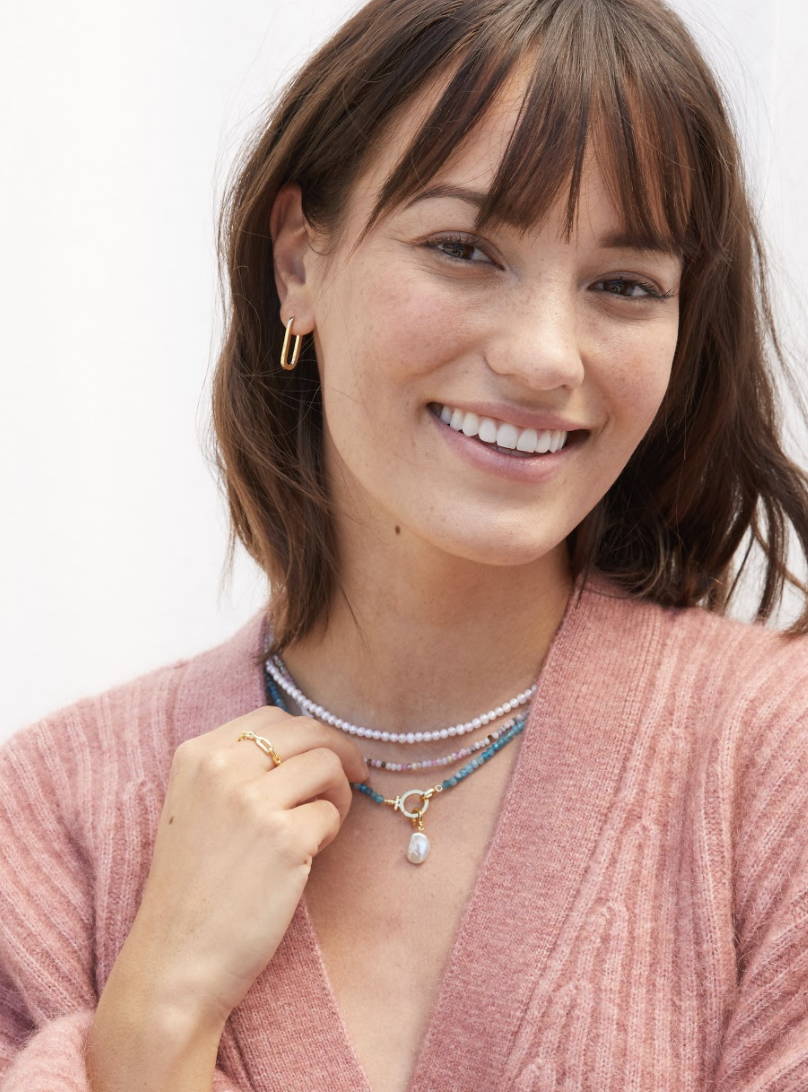 Layer 3: Life in Color
Mix, match and layer your favorite Parker Gem Necklaces.
Pro tip: experiment layering with the clasp in the back, and in the front.
Layer 4: One Stop Shop
The best-selling Parker Layering Set set is the perfect layer to throw-on-and-go.