Mantra is the ancient practice of repeating an empowering word or phrase.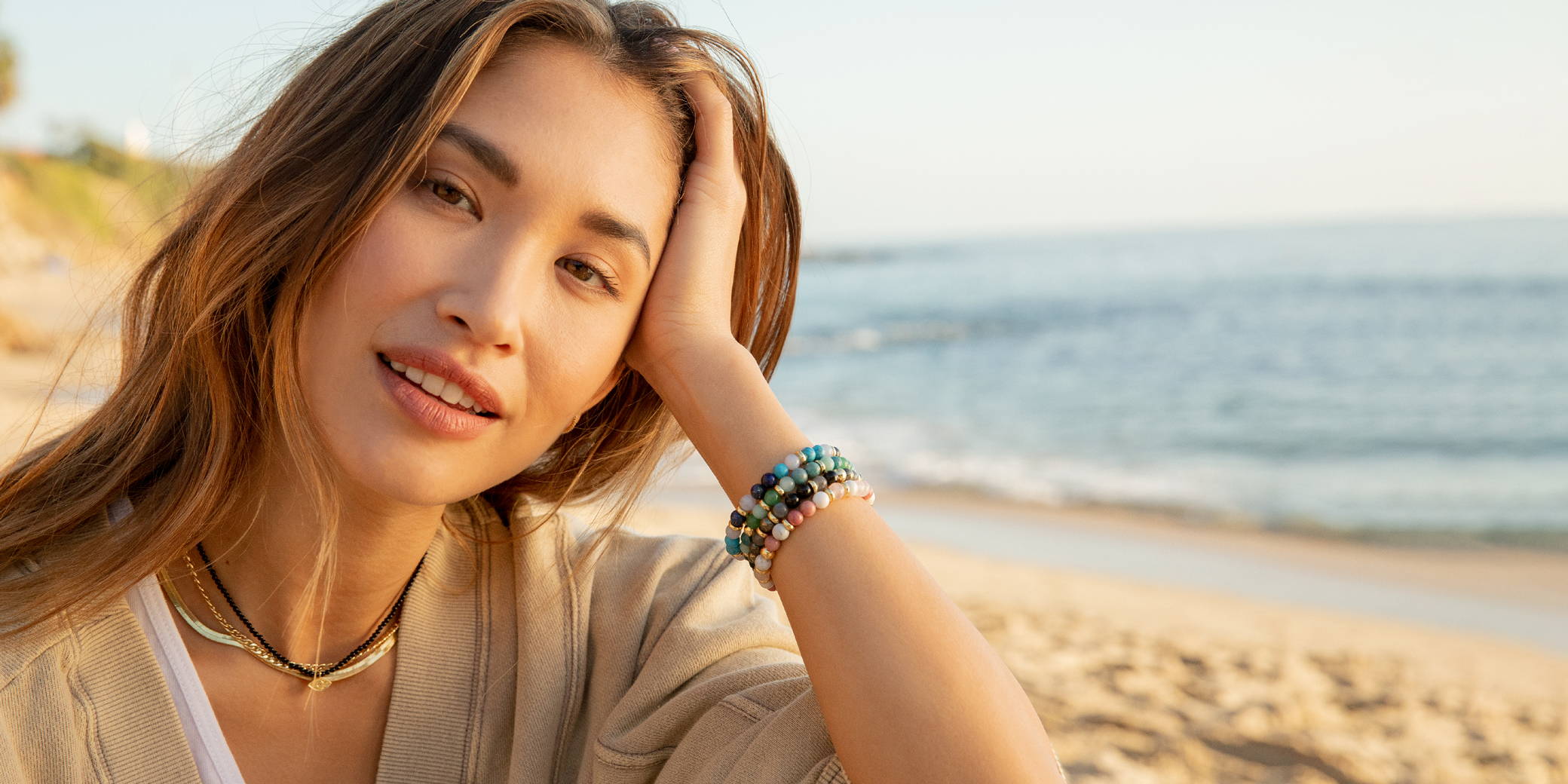 New mantra styles were designed as a daily reminder of your goals and add the perfect pop of color to your layers.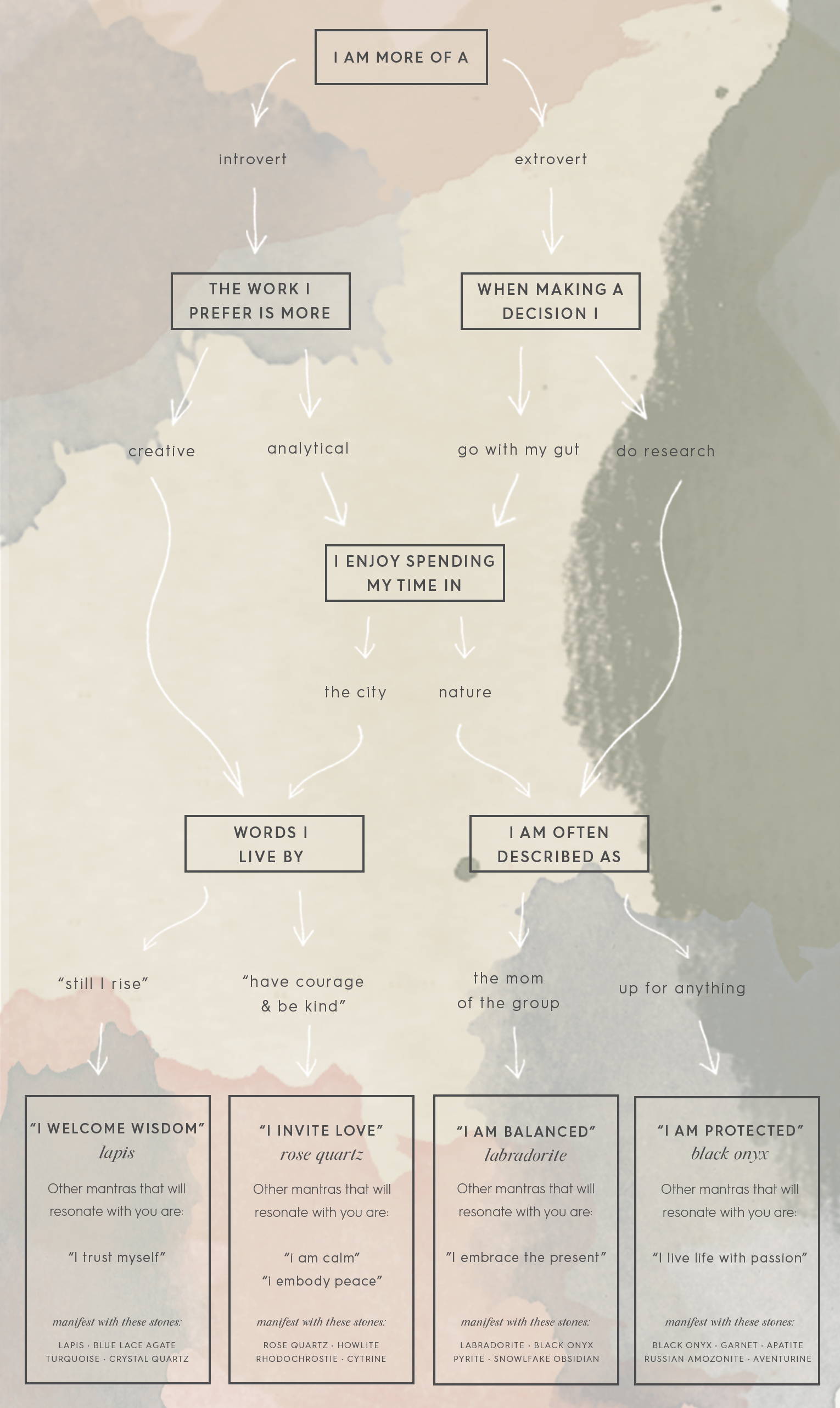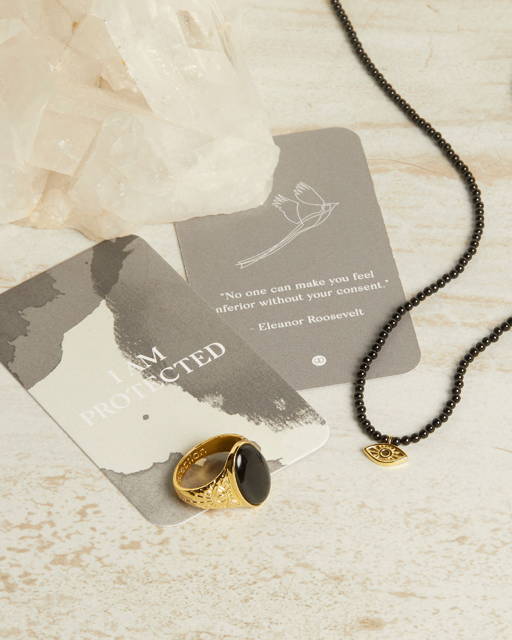 "I am protected."

Black Onyx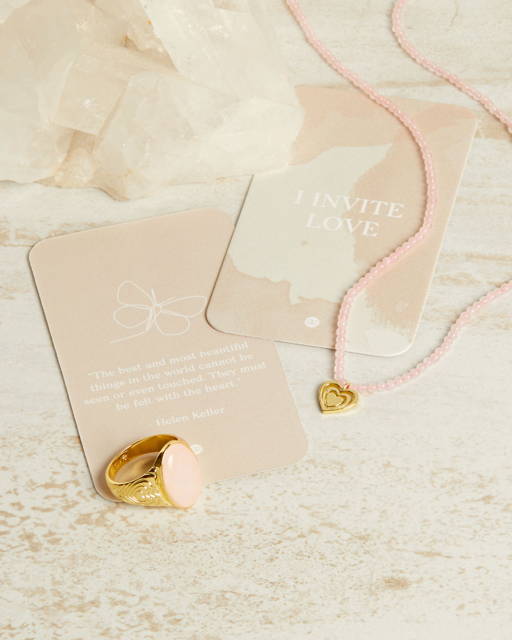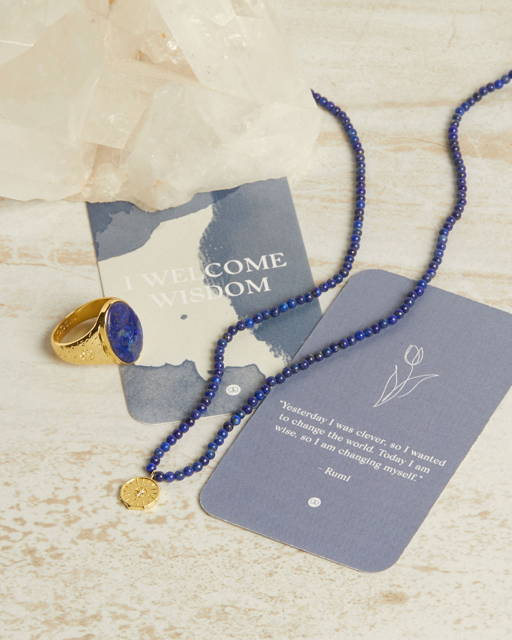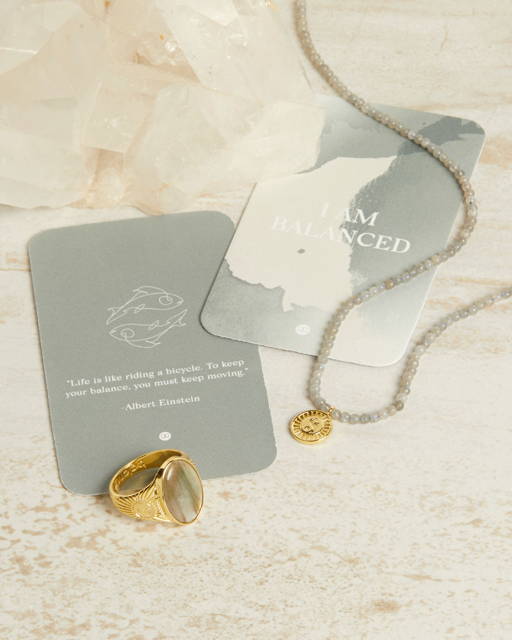 "I am balanced."
Labradorite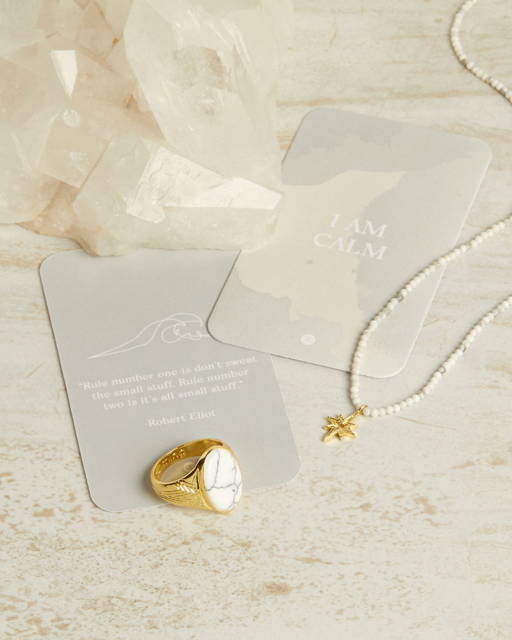 "I embrace the present"
Black Onyx • Pyrite • Labradorite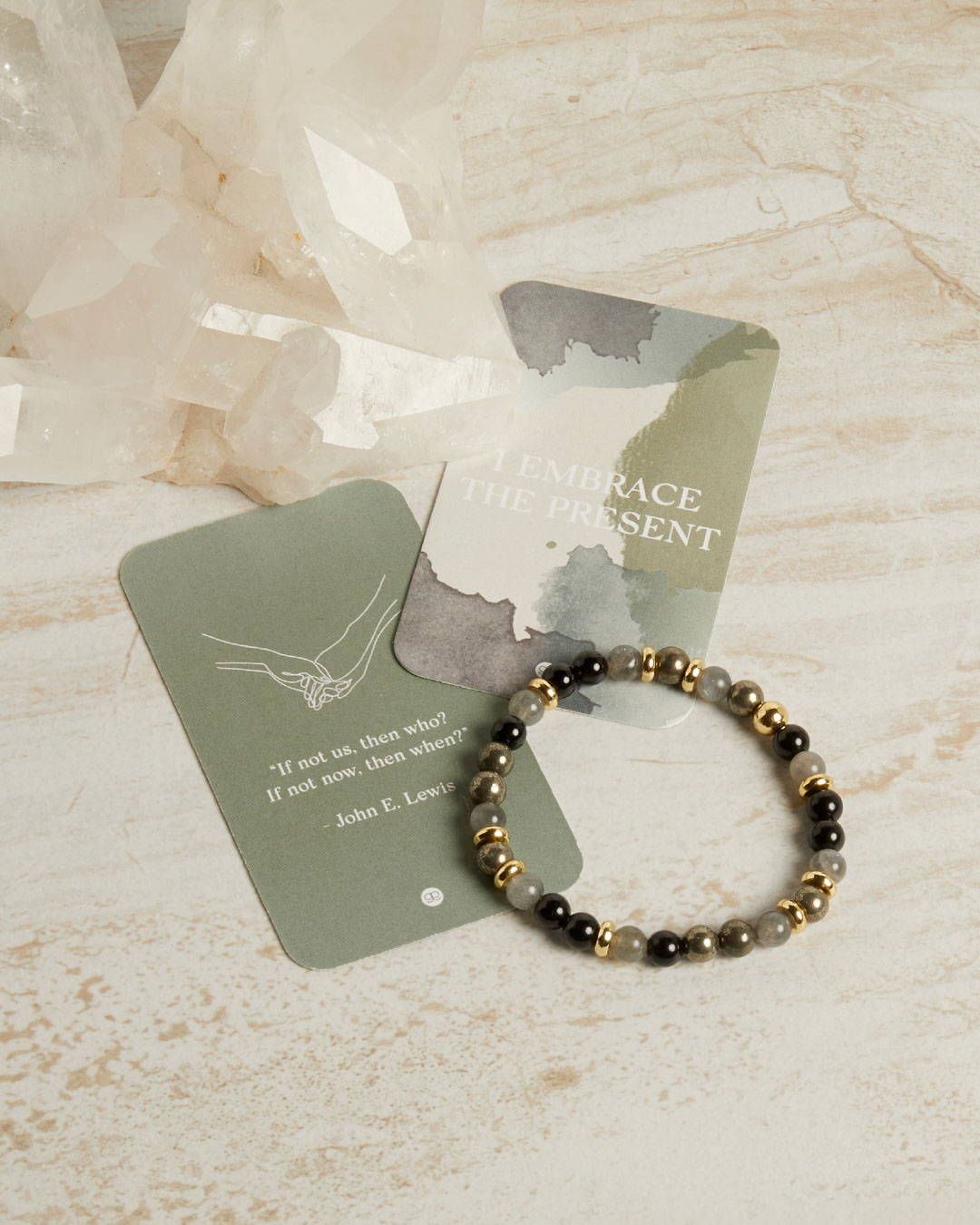 "I embody peace."
Rose Quartz • Howlite • Rhodocrosite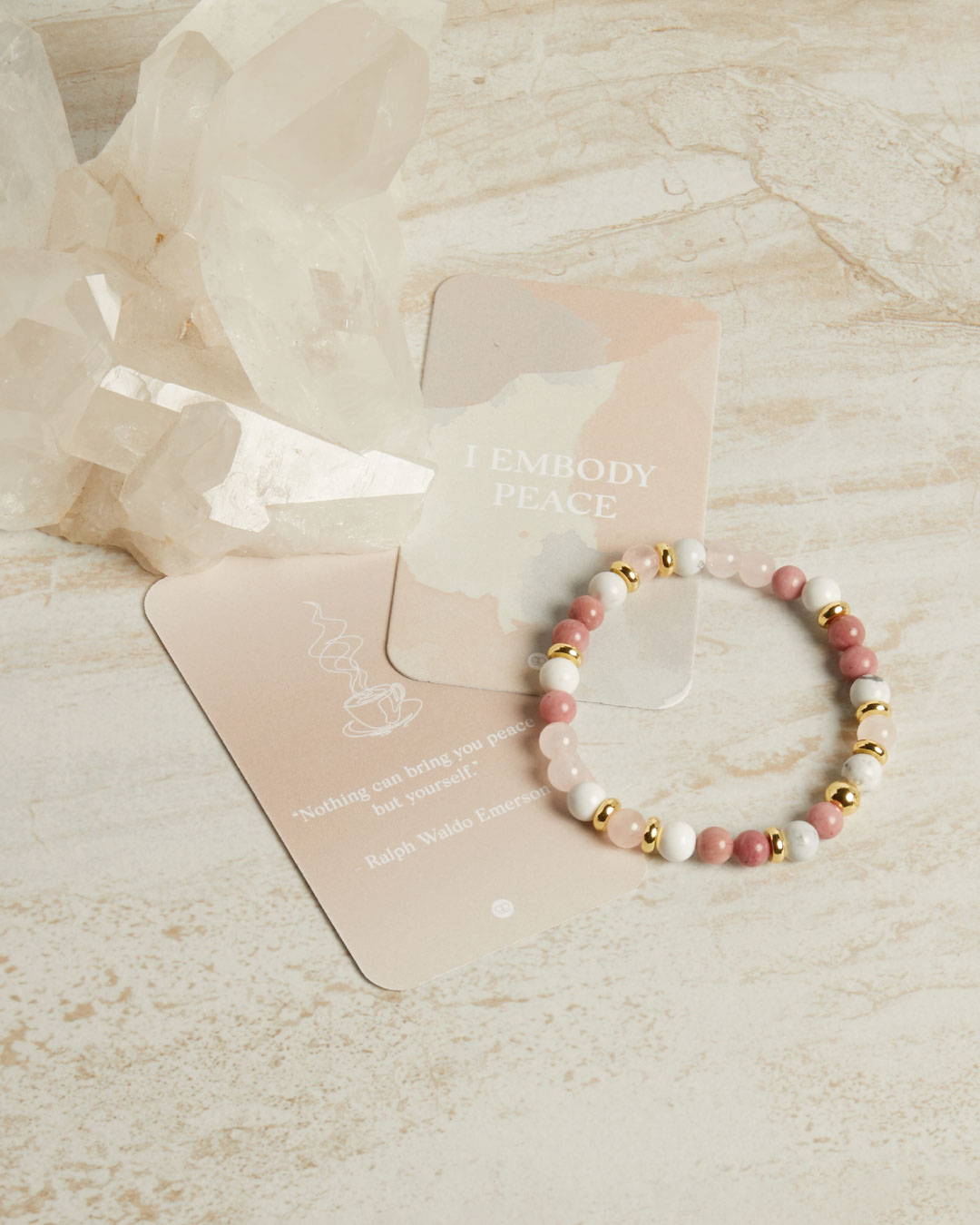 "I trust myself."
Lapis • Blue Lace Agate • Turquoise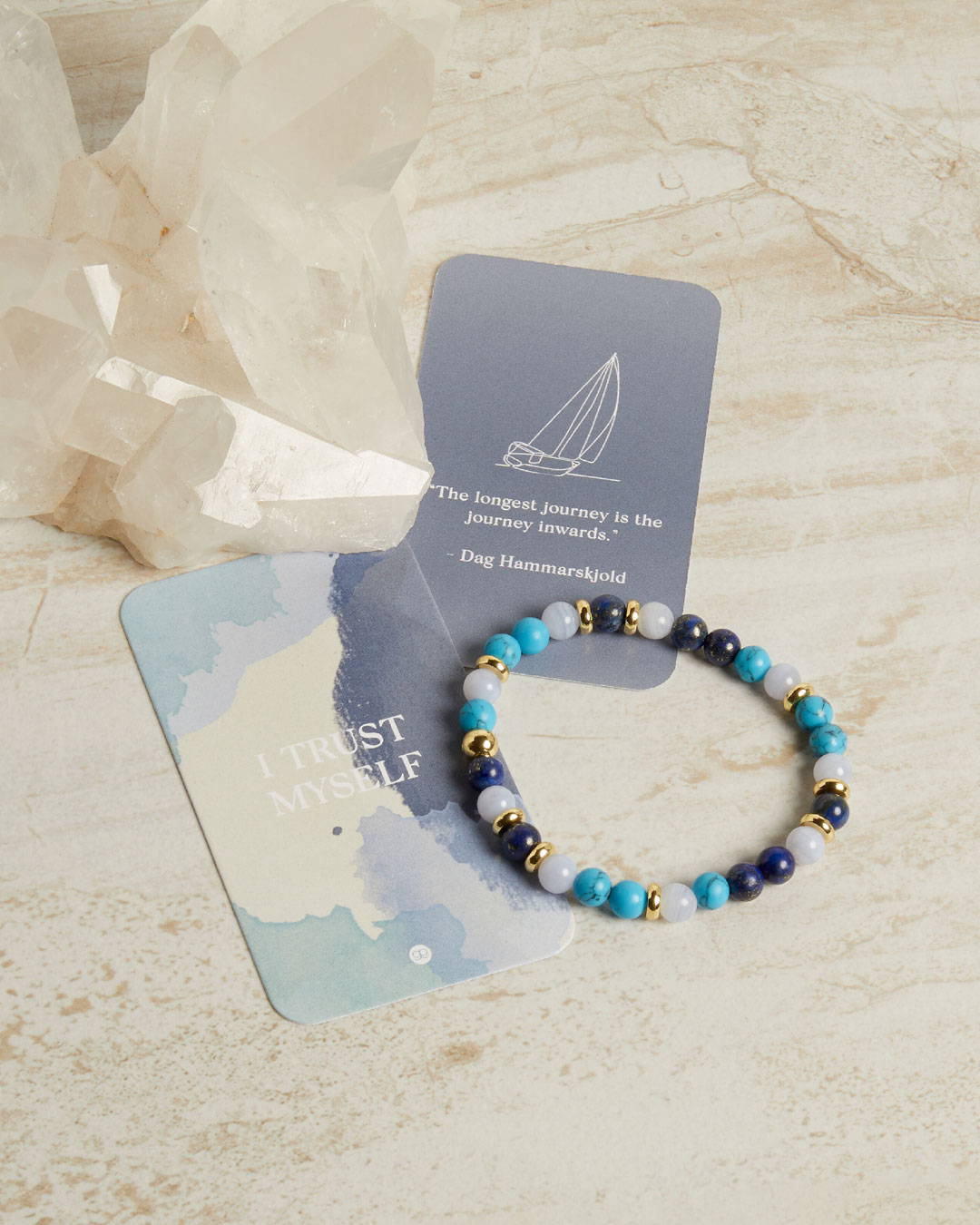 "I live life with passion."
Aventurine • Russian Amazonite • Apatite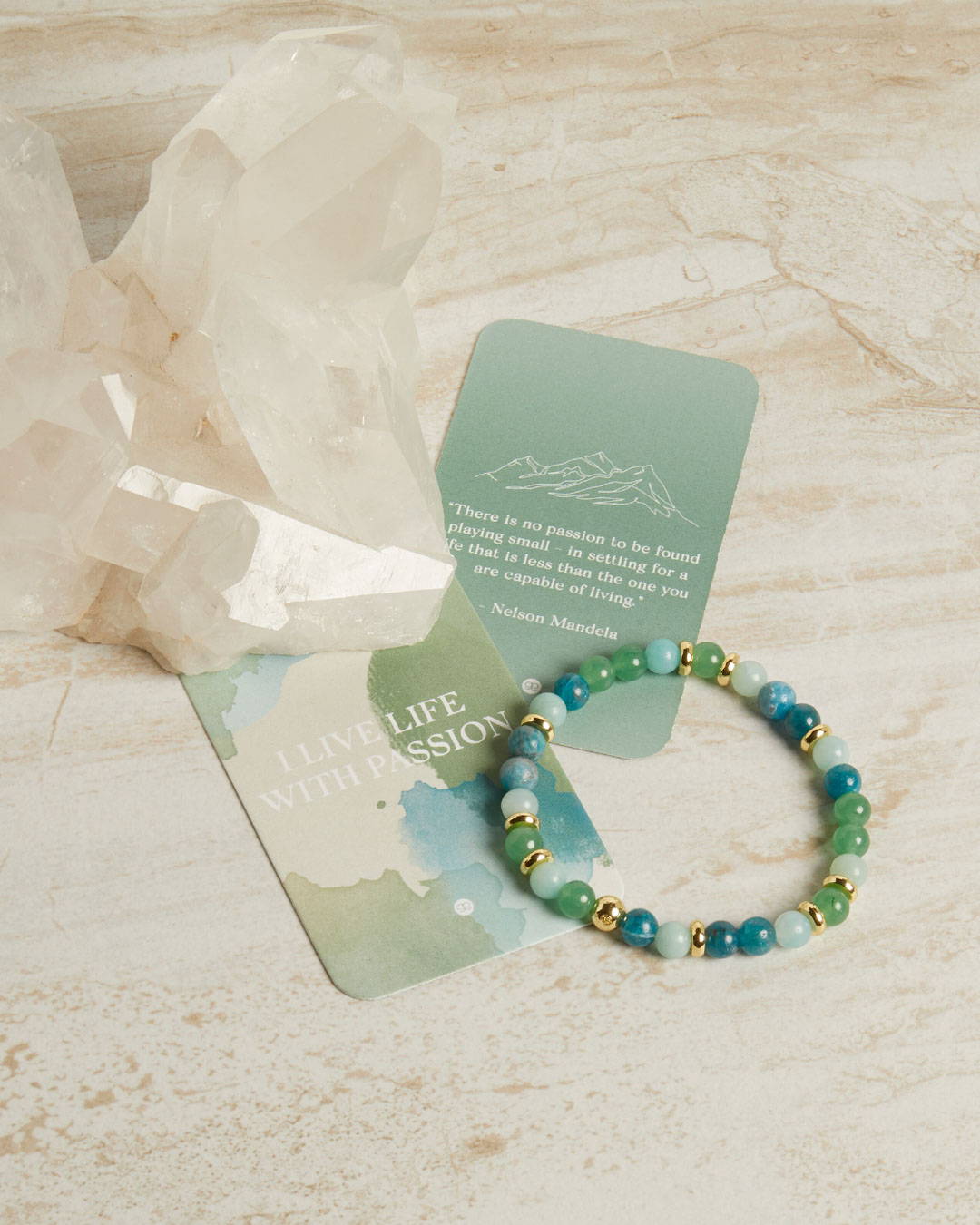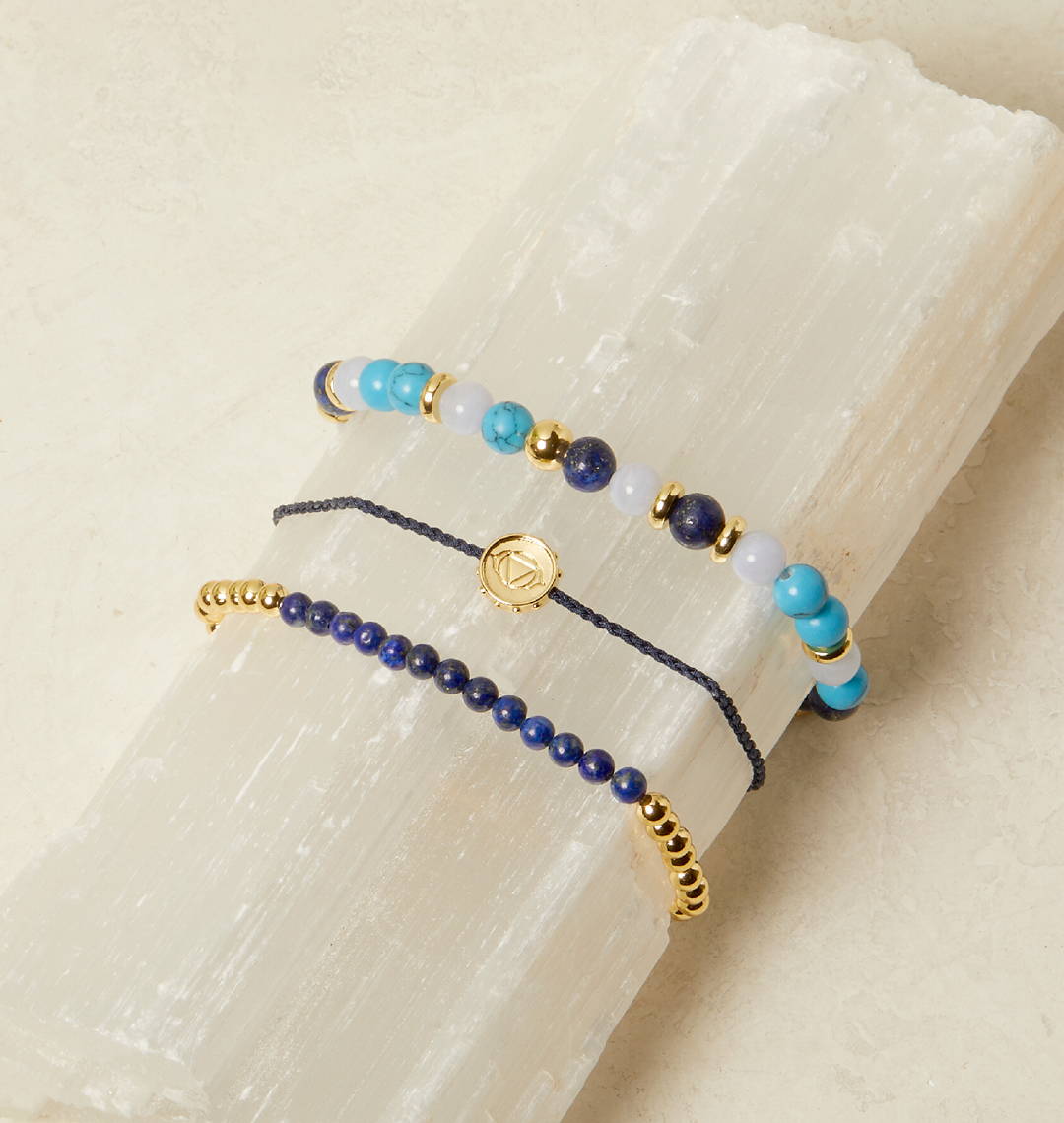 Increase good vibes with a customized Intention Pack— pick any 3 Power Gemstone Bracelet styles for $98.