Optimize your jewelry wardrobe from the comfort of your home in a one-on-one appointment with our virtual stylist.
Book your appointment below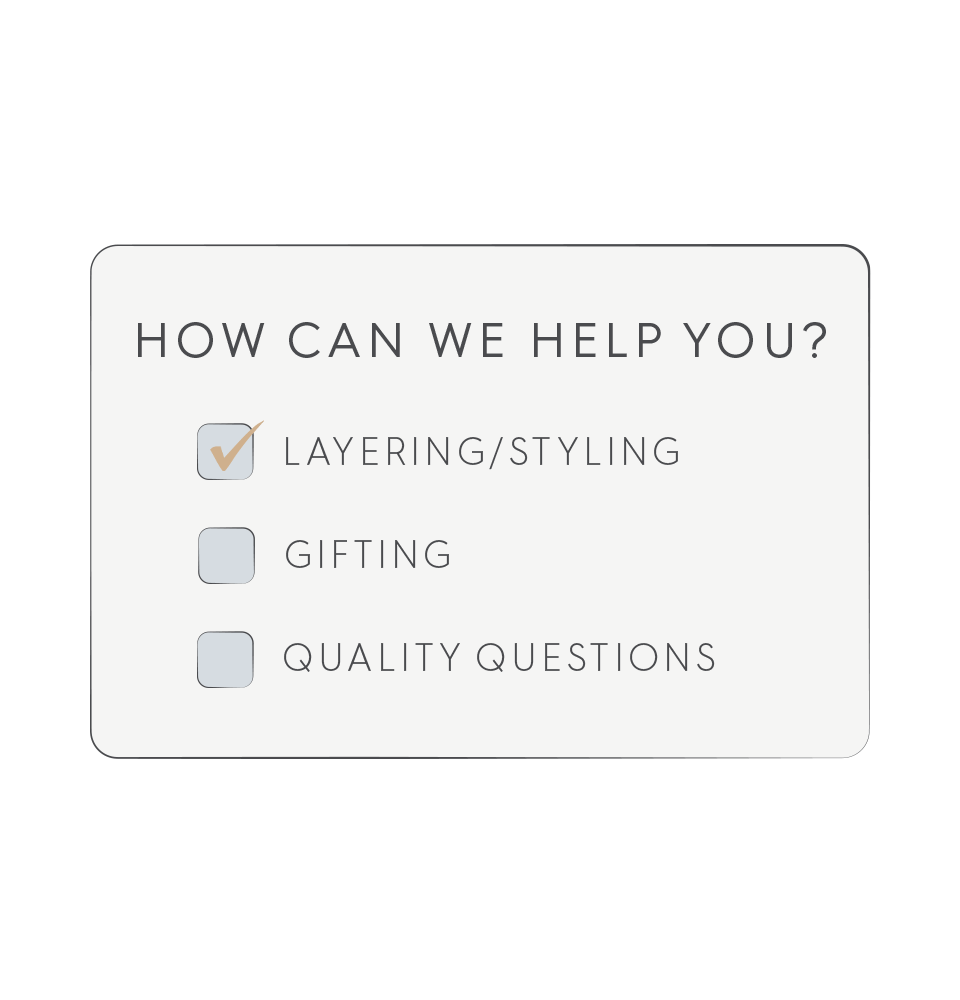 How Can We Help?

What are you looking for? Layering lessons? Amazing gift suggestions? Interested in new arrivals? Just have questions? Our stylists can help!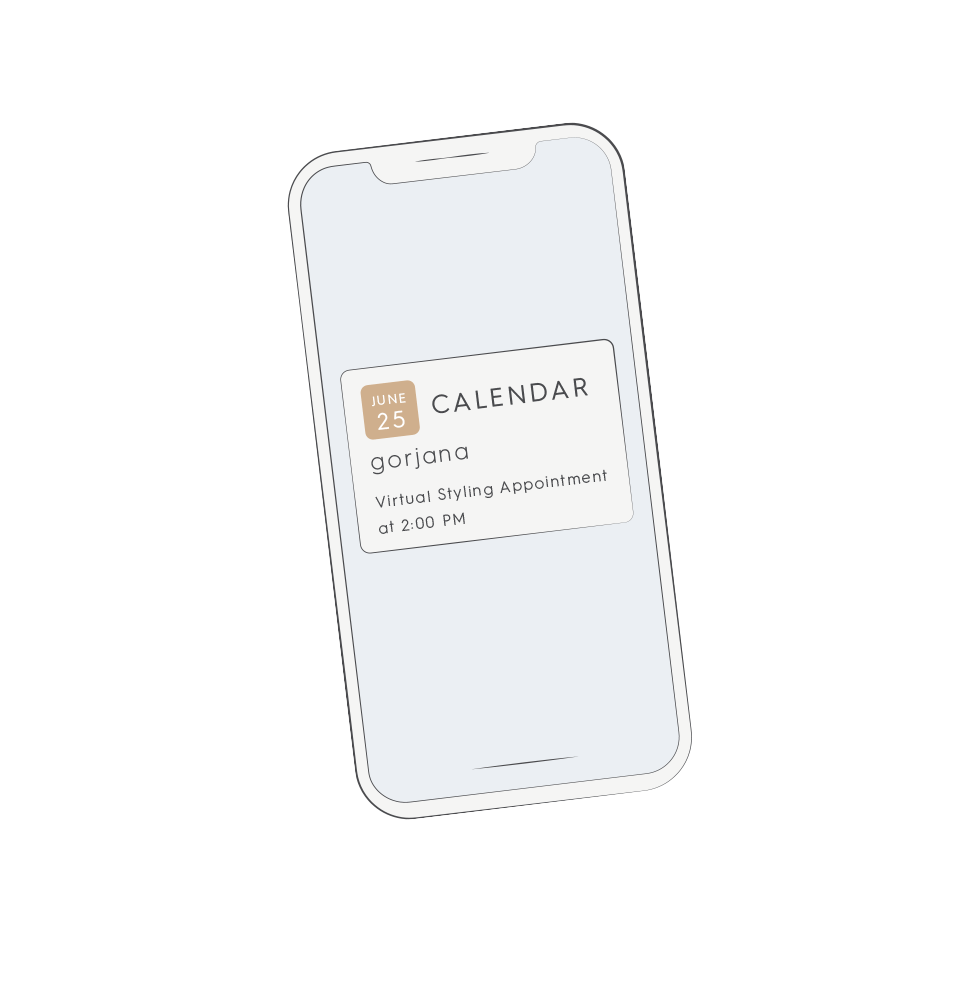 Schedule your Virtual Appointment:
We can work with your schedule. Choose a time and date that works for you. Want to join us via video call? Great. Have Zoom fatigue? We can make a good old school phone call happen too.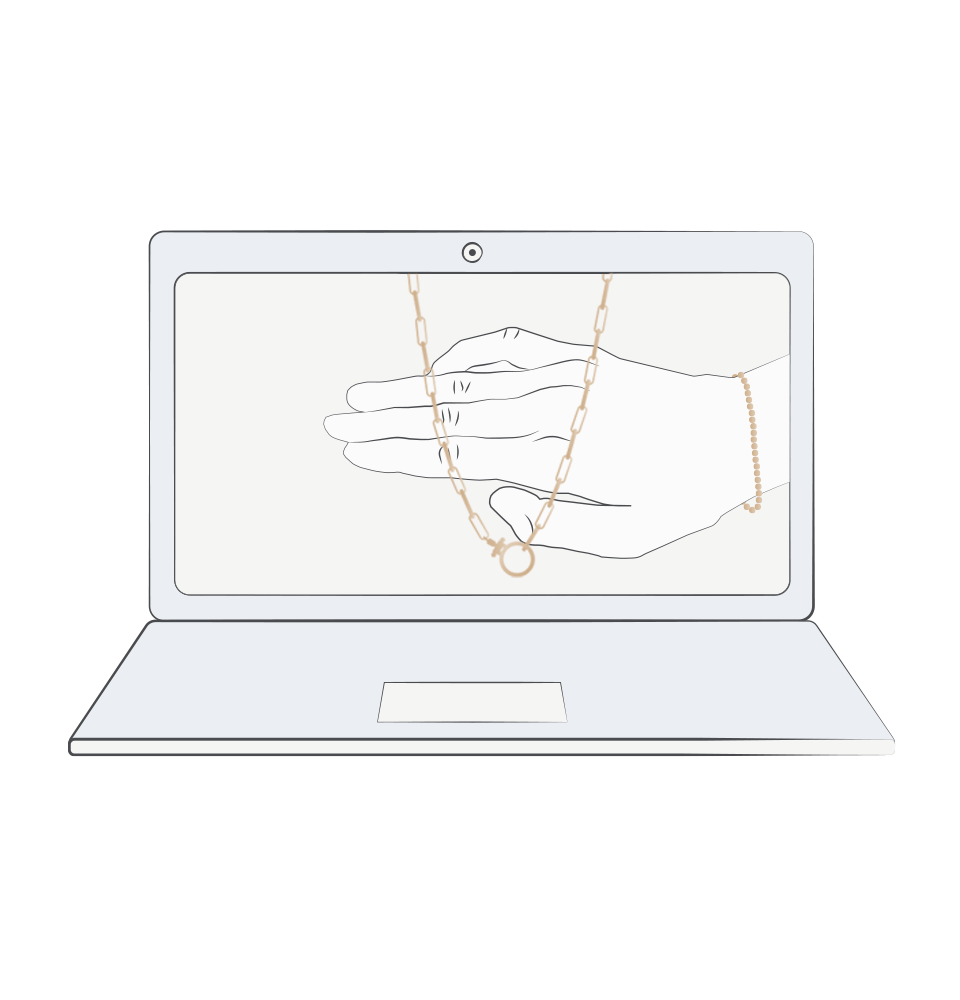 Let's Layer
A gorjana stylist will contact you and get you layered up. Are you excited? Us too. Chat soon!